VFC 1911 Kimber LAPD SWAT Custom II GBB Pistol At Toronto Airsoft
OptimusPrime
17 Nov 2022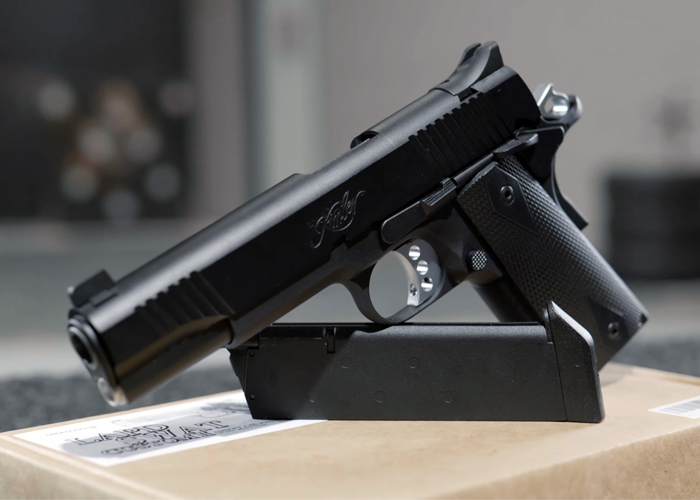 Toronto Airsoft go over the various features of the VFC 1911 Kimber LAPD SWAT Custom II Gas Blowback Pistol that they have available... "The build quality, fit and finish, and feeling of the pistol is exceptional. The ergonomics are what you would expect from all 1911s with the exception of the sights. The front and rear sights are very readable and incredibly easy to track!
The system is VFC's first foray into the 1911 market and no matter it be in terms of FPS consistency, accuracy, recoil impulse, and stability the pistol performs well. The gun also employs VFC's signature guide hop that allows adjustments to be made on the fly without the need to remove the slide.
Magazine Compatibility:
VFC 1911 GBB Pistol Magazines ONLY
Package Includes:
x1 VFC 1911 Kimber LAPD SWAT Custom II GBB Pistol
Specifications:
Strong Recoil Impulse
Guide Hop Hop-Up Adjustment System
LAPD Style 1911
Green Gas Compatible
20 Round Capacity
Compatible only with VFC 1911 GBB Pistol Magazines"