Laylax Nitro.Vo M-Lok Top Rail For Marui M870 Breacher
OptimusPrime
10 Dec 2020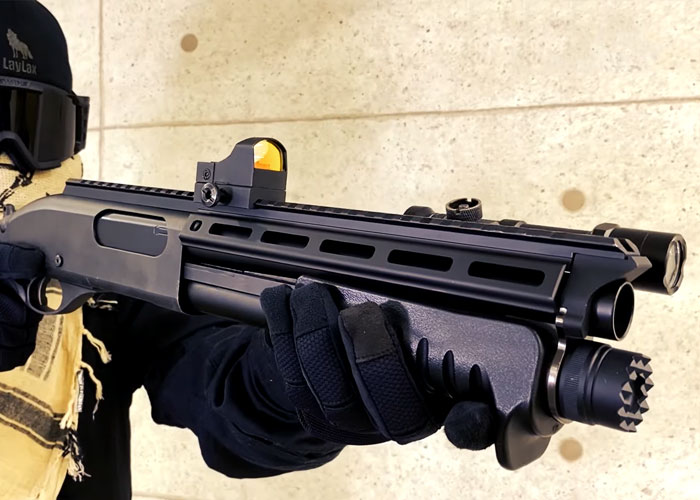 Kit out your Tokyo Marui M870 Breacher Gas Shotgun with this Nitro.Vo M-Lok Top Rail from Laylax... "This item was developed exclusively for the M870 BREACHER, which is a short barrel for breaching and is easy to handle.
The Picatinny standard top rail that extends to the tip of the muzzle demonstrates high expansion function and high rigidity corresponding to various situations! It boasts high rigidity by adopting a lightweight and high strength aluminum alloy, and strengthens the receiver and outer barrel. Mounted on.
In addition, the barrel guard part is equipped with an M-LOK compliant extension function, and various options can be freely attached according to your preference! By combining with
our custom parts group for M870 BREACHER, it will turn into a more tactical and aggressive M870 BREACHER!
Brand: NITRO.Vo
Quantity: 1
Compatible models: Tokyo Marui Gas Shotgun Series M870 Bleacher
Material: Aluminum alloy"