AATV: Tokyo Marui Recoil Upgrade Range
OptimusPrime
18 Aug 2019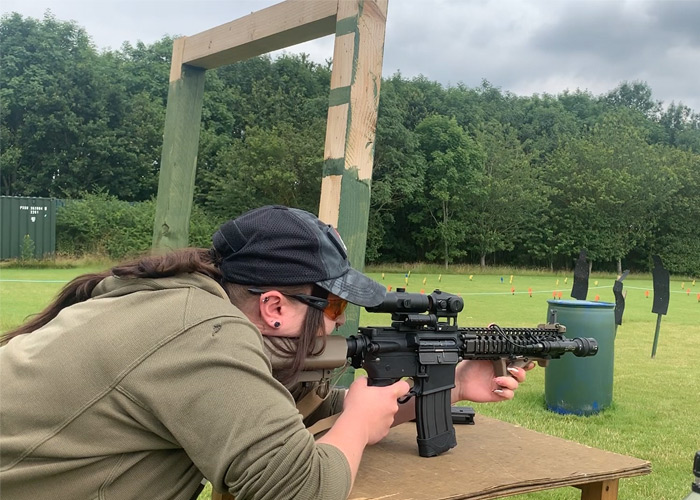 The Airsoft Action TV hosts, Anvil and Fury, show a budget upgrade to the Tokyo Marui NGRS in this video... "What's the range of an UK legal upgraded Tokyo Marui NGRS? We put a modest power upgrade into our TM Mk18 MOD.1 to see how far it can launch 0.28g and 0.32g BBs.
Our stock gun fired 0.28g out to 60m and 0.32g to 55m on 0.84J / 300 fps. This one does somewhat better...
We fitted the following parts:
Lonex Upgrade Gears - £49
Lonex Spring Guide - £18
Lonex Bushings - £9
Eagle 6 M95 Spring - £9.95
Teching done by the AATV team following online guides. Do NOT do this if you are not experienced and confident working on RIFs. AATV recommend that any work on your airsoft gun is carried out by a good gun tech.
The TM series has a very good hop unit capable of lifting heavy BBs. Next step is to flat hop and swap out the barrel.
Massive thanks to Thurlaston Airgun and Archery Centre for allowing us to use their facilities. Get in touch with them to book a range session for yourself!"