Fox Airsoft HK UMP GBB SMG Overview
OptimusPrime
20 Oct 2015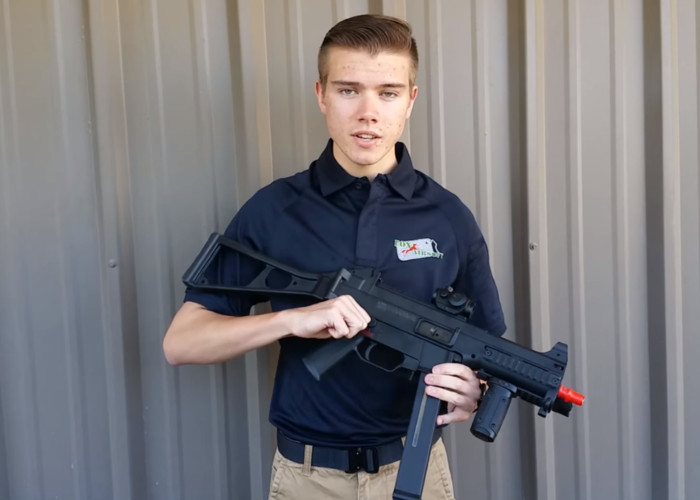 The Umarex Heckler & Koch UMP .45 Gas Blowback SMG is available now at Fox Airsoft and they made a video to give you an overview before you decide to make a purchase... "Gas Blowback rifles offer unmatched realism in performance and functionality, and this HK UMP is no exception. The gun is powered by green gas which is housed in the 30 rd. magazine that is included in the gun. Load up BBs, gas up the magazine, insert it into the gun and rack the charging handle. Every time you pull the trigger, the firing pin presses the valve which releases the gas necessary to cycle the gun. This will discharge the BB and cycle the bolt, loading the next round into the chamber. After the last round is fired the gun's bolt will lock back, letting you know that it's time to insert a new magazine. Put a fresh mag in and slap the bolt release and you're ready to rock again!
Externally the gun is manufactured with a high grade polymer. It also uses metal mil standard 1913 picatinny rail to mount accessories. It has fully adjustable sights to get you dialed in on target. It also has a side folding stock that is easily folded with the push of a button. Just like the real rifle, multiple sling mount points are available to give you a variety of sling options.
Maintenance on a gas blowback rifle is just as critical as proper operation. After using your rifle in the field, we recommend leaving a slight amount of green gas inside the magazine to keep pressure and preserve the seals. Also make sure it is stored in a cool dry location within the manufacturer's temperature recommendations. Clean your barrel using SLIP 2000 airsoft lubricant and then run a dry patch down the barrel to ensure it's ready for the next time you play."
/p>