Toronto Airsoft: Tokyo Marui FNX-45 GBB
OptimusPrime
13 Feb 2020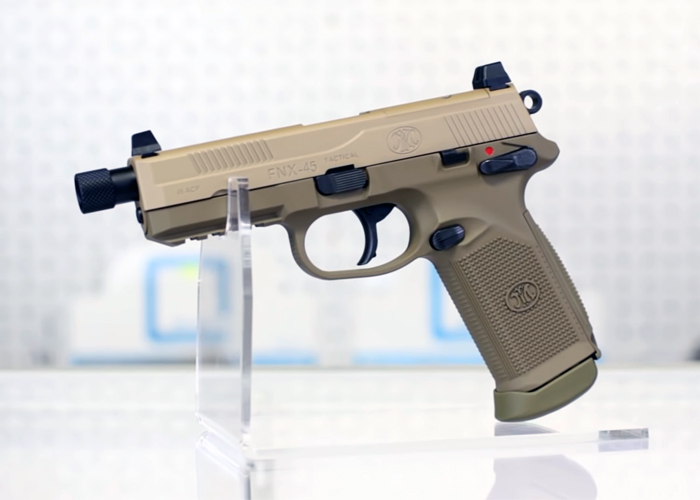 Toronto Airsoft does an ASMR-style presentation of the Tokyo Marui FNX-45 GBB. If you are calmed by watching airsoft gun videos, this should make you even feel calmer... "Improving on the FNP™-45 Tactical, developed for the U.S. Joint Combat Pistol Program, the FNX™-45 Tactical is the latest in technological advancements in handgun engineering, offering .45 ACP performance and a host of unique features that no other handgun can match. The checkered polymer frame is offered in Black and Flat Dark Earth and has a low-bore axis for reduced felt recoil and enhanced operator control. Interchangeable backstraps are available to quickly customize the grip feel. All operating controls are fully ambidextrous for ease of use. The 5.3" barrel has a threaded muzzle to accept sound suppressors, compensators and other accessories. The slide has high-profile combat sights specifically designed to be used with a suppressor.
Features:
High quality Japanese construction
Complete FN Herstal licensing with correct trademarks on slide
Red dot ready, remove top red dot plate and install your own compatible micro red dot sight
Ambidextrous controls, on-frame safety and functional decocker
High profile suppressor sights
Picatinny accessory rail
Semi-automatic GBB pistol w/ realistic blowback action; double/single action trigger
Includes 3x backstraps for adjustment"