SIG Air ProForce Sportline MPX-K AEG At Evike.com
OptimusPrime
12 Jul 2023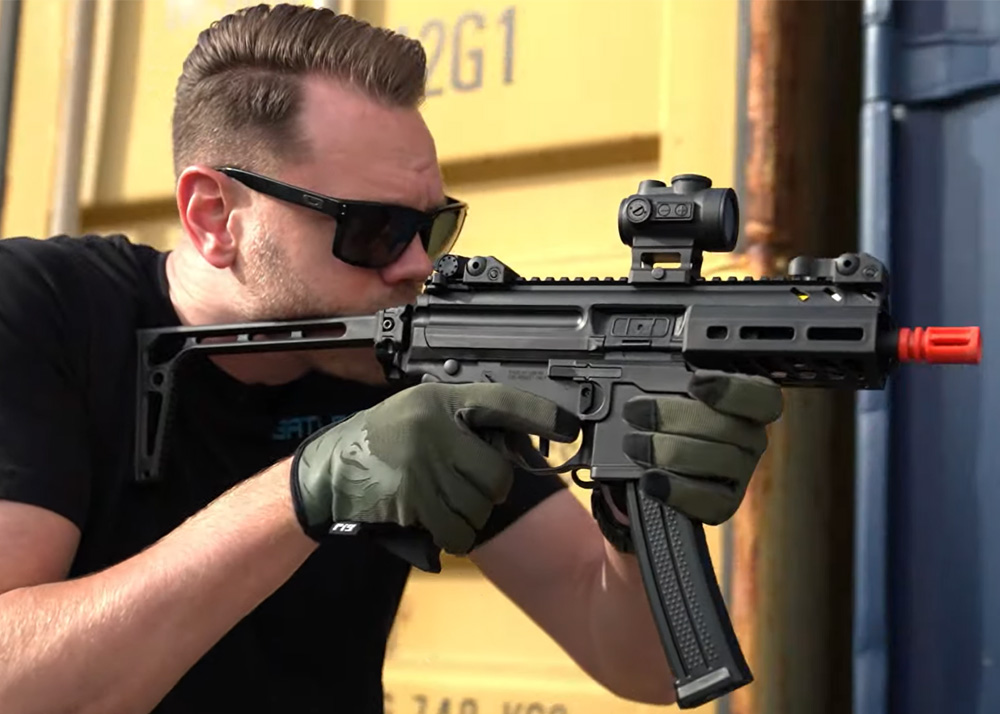 A review by Matt of the SIG Air ProForce Sportline MPX-K AEG At Evike.com that is available at Evike.com... "The Sportline MPX-K from SIG AIR has been a highly anticipated airsoft gun that many players around the world have been waiting for, ever since SIG announced that they will be entering the airsoft market. This airsoft version is 1:1 scale and features all the same controls, operations, and markings as the real steel counterpart.
Features:
Fully licensed SIG Sauer MPX-K replica
Strong Lightweight polymer construction with full metal gearbox
Complete SIG Sauer trademarks
Minimalist folding skeleton stock
Adjustable hop-up accessible under the dust cover
Semi- and full-auto fire modes
Full-length top 1913 picatinny RIS for mounting optics, lights, lasers, or other accessories
Handguard features M-LOK slots at 3, 6, and 9 o'clock positions
100 round mid-cap magazine
Ambidextrous magazine release for right- or left-handed shooters
Front-wired with small tamiya connector"