SIG Air ProForce MPX AEG With VFC Avalon Gearbox At Amped Airsoft
OptimusPrime
07 Aug 2023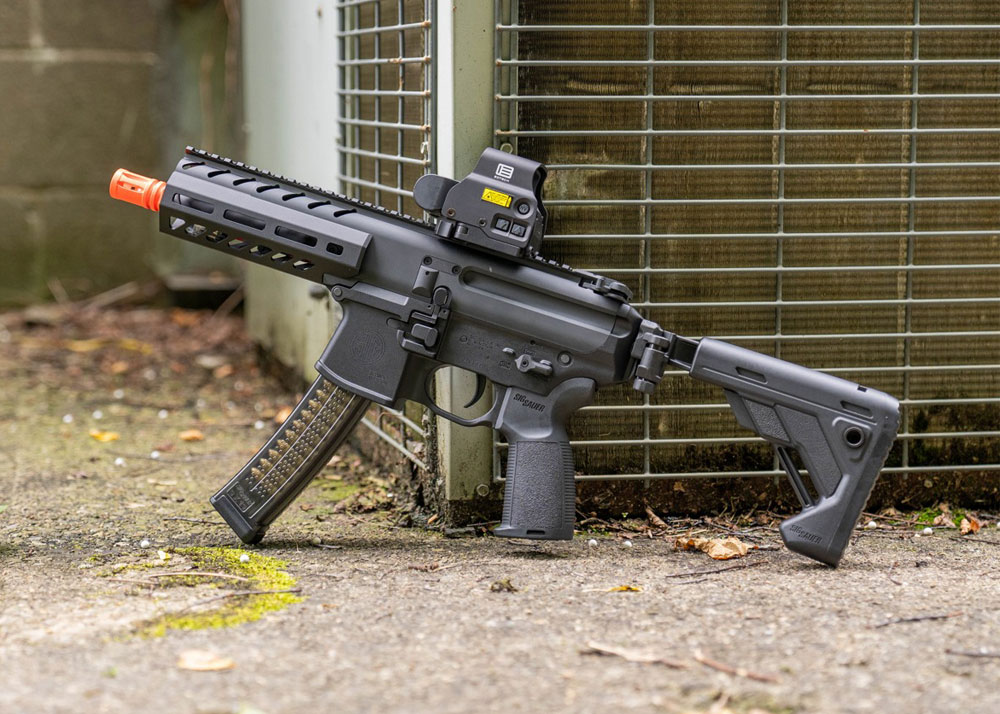 Another SIG Air ProForce MPX AEG is in stock at Amped Airsoft but this has the premium VFC Avalon Gearbox... "The SIG AIR MPX is a long-awaited airsoft gun that has been on the wish list of many players since SIG announced their entry into the airsoft market. This airsoft version is a faithful replica of the real steel MPX, with the same size, controls, operations, and markings.
The gun has a sturdy metal construction and looks like a mini version of the MCX. It has a 14mm CCW threaded outer barrel, a foldable and extendable stock, and rear picatinny rails for attaching other compatible stocks. You can also swap the stocks between the MCX and MPX, just like in the real world. If you live in a country where you can get real steel accessories, they will fit on the MPX as well as the MCX.
Some of the features of this gun are:
All metal receiver with M-LOK handguard, fully licensed with deep engraved roll marks
Realistic weight and feel
Barrel and handguard can be separated like the real thing (easy access to battery compartment)
Ambidextrous charging handle with realistic dual return springs; mock bolt can be locked back for easy hopup adjustment (functional bolt stop)
Ambidextrous selector and mag release
5 position folding and telescoping rifle stock
QD sling mounts on stock
VFC Avalon Gearbox with improved bearings, quick change spring system, built in MOSFET, and high torque neodymium magnet motors; Rifle comes with m120 spring installed for outdoor use, m100 spring included for indoor use
100 round semi-translucent mid-capacity magazine"