Maruzen Walther P99 FS Special Force NBB At eHobby Asia
OptimusPrime
23 Sep 2022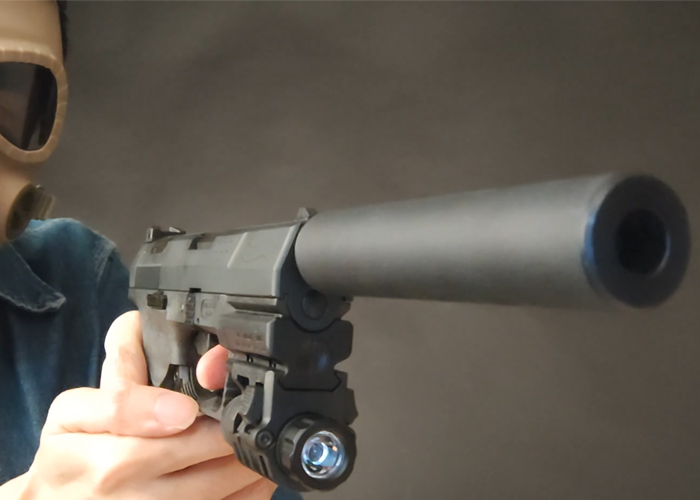 eHobby Asia gives us a quick over of the Maruzen Walther P99 FS Special Force Fixed Slide Gas Pistol they have in stock... "Never Say Die! The Bond Gun is just as beautiful as we remember it to be in the movies.
The Walther P99 is the weapon of choice for the modern day 007, and represents an era of user friendly weapons. The design was initiated in 1994, and the P99 was presented in 1996. The primary goal was to design and develop a new, modern police and self-defense handgun that combines the latest developments, while costing less than the Walther P88, it's predecessor.
Maruzen Walther P99 FS Special Force Gas Fixed Slide Pistol1:1 Ratio to the real steel
Non Blow Back System Pistol with Semi-Automatic Shooting Mode
Double Action Pistol
Authentic licensed by Umarex/ Walther
Polymer Slide & Frame
Internal hammering system
Unique trigger that must be released fully to shoot next round; add safety to this gun
Polymer Sight
Metal 27 Rds Loading Capacity Magazine With Metal Magazine Base
Excellent Craftsmanship with Textured grip and Solid Pistol Frame
Constructed of highly rigid material which make this gun very solid
This gun can be strip-down like the real steel
The Gun Comes With a Suppressor and a Flashlight
MARUZEN Product & MADE IN JAPAN"