Hyperdouraku: GBLS DAS GDR15 CQB
OptimusPrime
11 Jul 2019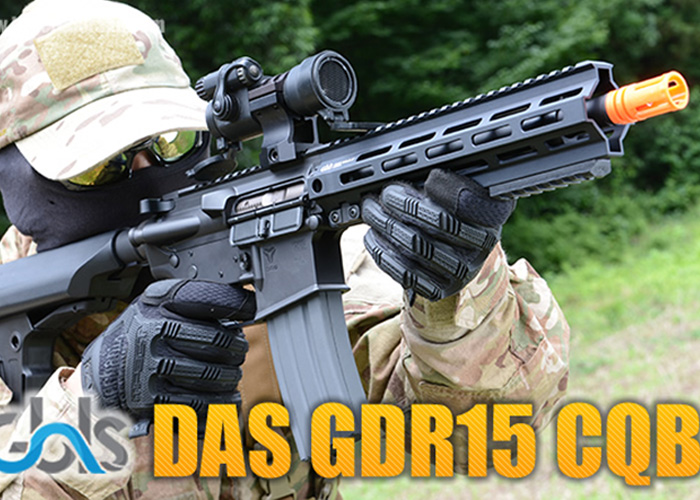 The South Korean-made GBLS DAS GDR15 CQB reaches Japan and Hyperdouraku gets a closer look in this review (in Japanese). Text here is a rough translation using online translation... "GBLS's DAS series, the first M4A1 released in December 2016, and we have been reviewing the initial kit version and version 2 at Hyperdouraku.
The GBLS's DAS (DYNAMIC ACTION SYSTEM) adopts an innovative internal mechanism, and while being an electric gun, it features realistic structure and operation such as independent bolt carriers and takedowns similar to real guns. On the other hand, in the previous reviews the actual shooting performance was an impression that it was not good, but it was found that the latest version had a remarkable performance improvement due to improvements made by the efforts of the manufacturer.
This time, let's review the latest version of DAS GDR15 CQB.
The unit to be reviewed this time was adjusted as the Japanese version sent from GBLS in Korea."
Read the full review here and below is the video overview.