G&G ARP9 3.0, FAR Series, TGM R5 ETU, SGR556 & MGCR GBB At IWA 2023
OptimusPrime
19 Mar 2023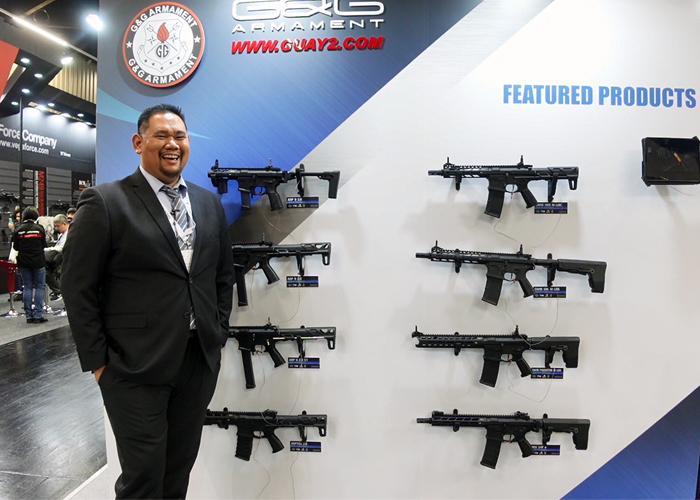 Ryan of G&G Armament explains the new products that airsoft players can expect from the company this year during the IWA Outdoor Classics 2023 in Nuremberg, Germany. The first one is he G&G ARP9 3.0, the third iteration of this famous ARP9 AEG series and this one features the CHFS or the Conductive Hinge Folding Stock with the wiring already integrated into the sealed reinforced Nylon Fibre Polyme Hinge and maintains power whatever the position of the folding stock.
Up next were the FAR AEG Series (FAR9 and FAR556) which we like the innovation of being able to fold the stock and hanguard towers the receiver, making it easily stowable in bags that don't scream "gun inside" during transportation. He then shows the TGM R5 ETU which takes inspiration from the MP5 AEG and has a polymer lower and alumnium upper. It has rail mounts for optics and other weapons accessories whilst the folding stock is also a CHFS.
The G&G SGR556 is the first AEG from the company that has a split gearbox design and incorporates the G3 tech, plus GOS-V8 buttstock. Other features are quick spring change, integrated MOSFET, and new optical selector switch module. With the MGCR series, G&G has entered the Gas Blowback Rifle market segment with 7", 10" and 12" models.