E&C Striker EC-854 Upgraded Gearbox
OptimusPrime
22 Sep 2022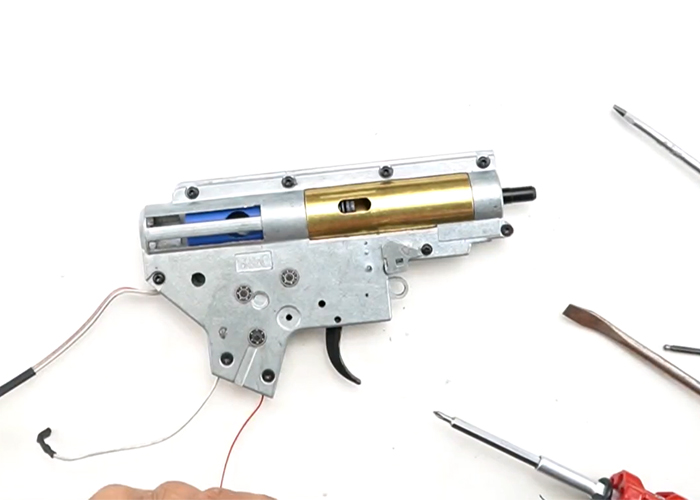 Jag Precision shows the results of the upgrades they put into the E&C Strike EC-854 AEG in this video... "Following up on our last video, we now look at an E&C Striker that has been lightly upgraded with commonly chosen parts. I want to highlight how everything fits and there's no issues with proprietary gearboxes or other things you might encounter, which is perfect for enthusiasts who want to put in the parts they desire and get the most out of this platform.
We'll follow up with a shoot test and review video for the E&C guns shortly.
E&C Airsoft Striker (EC-854)
Features:
full metal, available in retro style XM177, M16VN, and M733 or modern Striker CQB carbine
8mm gearbox
quick change spring guide
rotary hop up chamber
functional bolt catch and release
silver cord wiring
Upgrades we did in this video:
CNC production metal hop up chamber
Madbull black python 6.03mm aluminum tight bore barrel
CNC 60 degree bucking
CNC production 14 metal tooth piston (ligthweight/ported)
CNC production aluminum piston head
CNC production aluminum cylinder head
Modify air seal nozzle with o-ring
CNC 16:1 gear set, regreased, reshimmed
CNC high torque motor"