CYMA Colt M4 CQB-R AEG Available At Evike.com
OptimusPrime
09 Jul 2020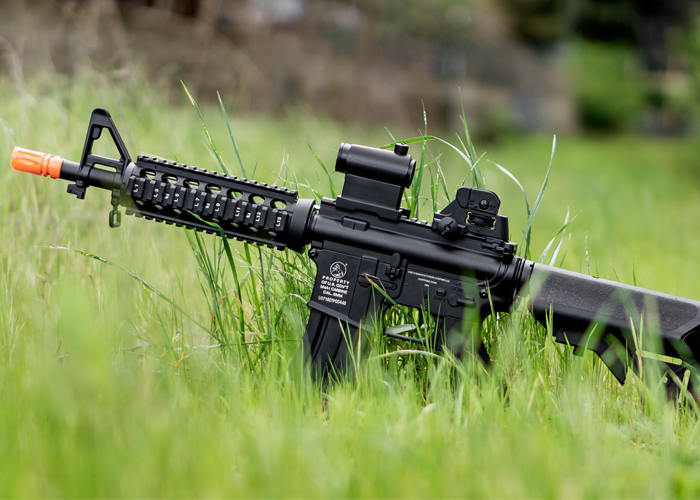 Costing US$229.00, the fully licensed CYMA Colt M4 CQB-R AEG is available at Evike.com... "We've been planting AEG seeds all spring, and they're finally starting to sprout! Just in time for Airsoft weather --- the Colt Licensed M4 CQB-R Carbine AEG by Cybergun/CYMA.
Features:
Heavy duty metal receiver and metal railed hand guard
Telescopic retractable crane stock with front and rear sling points
Railed flat-top upper receiver and 2 piece RIS for accessories and optics
High torque performance motor, version 2 gearbox and metal one-piece hopup unit
300 round hi-cap magazine included. Compatible with most standard AEG M4 series hi-cap magazines
Semi automatic and full automatic firing modes.
Specifications:
Muzzle velocity: 380~400 FPS FPS
Dimensions: 680-760mm
Inner Barrel: 285mm
Firing Modes: Full/Semi Automatic, Safety
Magazine: 350 round Hi-cap Magazine (included). Uses all TM Compatible M4 / M16 series magazines
Gearbox: Version 2 Fully Upgradeable Gearbox
Hopup: Yes / Adjustable
Battery: 9.6v 1600mAh Butterfly Type recommended
Package Includes: Gun, Magazine, Battery, Charger, Cleaning Rod"