Western Arms CQB Commander In Depth Review
OptimusPrime
20 Sep 2021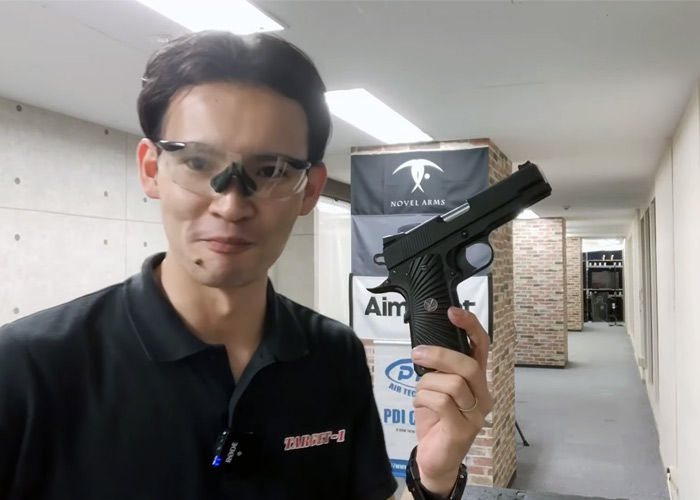 Target-1 give their take on the Western Arms CQB Commander Gas Blowback Pistol... "A traditional carry gun with a full size frame and 4.25 inch slides. Commander revives with Wilson Combat's aesthetics and functionality. WA uses abundant carbon black heavy weight material, which has a good reputation. We are pleased to present this CQB Commander as the latest work of the 45 Auto Carry Gun.
The slide is based on a blank commander size. The slide top is once flattened and then engraved with 30 LPI (line per inch) serrations. Similarly, the back of the slide is serrated with 40 LPI to prevent light reflection when sighting. The bottom of the slide is finely chamfered to reduce the burden on the body when worn and prevent it from getting caught in clothes when drawing. The front is equipped with a fiber optic sight that fluoresces red under a light source. Combined with the U-notch rear sight, which is excellent for tactical use, it provides a quick sighting effect.
In addition, the front part of the rear sight is deeply scooped out, and it also functions as a cocking shoulder, and has a form that is effective when operating by holding the upper part of the slide in the opposite hand. Wilson's iconic square-cut serrations and markings on each part, including the leaf-cut with a modern look that has been carved into an acute angle, are all luxuriously reproduced by machining. A custom plug with a circular groove specification is attached to the top, and Wilson's engraving shines brightly on the thick barrel bushing.
The frame uses a custom frame with a 40 LPI checker engraved on the front strap. The checkered spring housing and the rear end of the frame, are cut diagonally to reduce the protrusion when carrying, and a round butt style suitable for quick draw from a holster is adopted.
The narrow form one-sided thumb safety also has the meaning of preventing malfunction when carrying it with a holster, and you can see the concept that was pursued as a carry gun. [10 Custom Points] Fiber Optic Front Sight / U Notch Battle Rear Sight / Slide Top & Rear Serration / Reverse Crown 4."