VFC Pulls Out Of IWA Outdoor Classics 2020
OptimusPrime
13 Feb 2020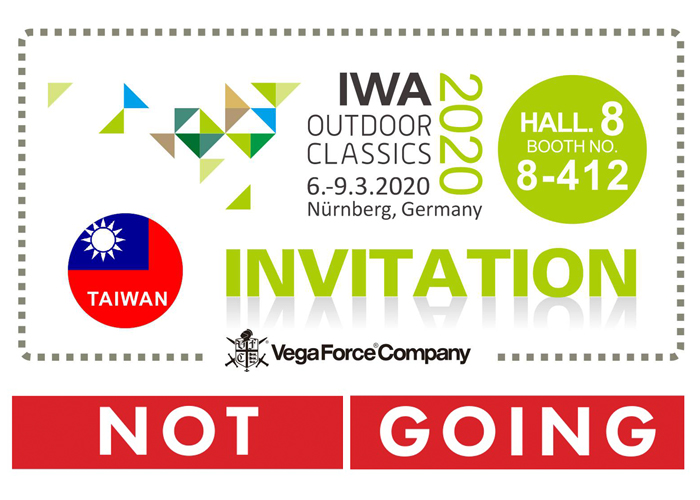 Vega Force Company (VFC), the Taiwan-based airsoft company, is a regular exhibitor at the IWA Outdoor Classics in Germany. However, for this year, the company has decided to pull out of the trade fair for safety and health reasons due to the Coronavirus NCOV-2019 (new name: Covid-19) that is affecting a good number of countries in Asia and has already caused over a thousand deaths in China.
So far, it is only VFC that have decided in not participating this year. All of the companies based in Hong Kong and Taiwan that we have reached out to regarding this have so far confirmed that they are going ahead with their plans to be at the trade fair.
Full statement from VFC below:
As you are aware, there is a new novel coronavirus (Wuhan pneumonia) spreading throughout mainland China and the rest of the world,.

Although there is only very isolated infection in Taiwan at this time (and none within our company) we of course still want to take the lessons of past flu outbreaks to heart: We want to take the side of caution as an organization for our employees, follow best health practices, and avoid crowded places in the near future.

For protect all of our customer and friend's safety and health, reduce the risk of virus infection internally VFC has decided to cancel our presence the IWA exhibition in March 2020.  This also includes any  scheduled meetings during the show that we have already confirmed.

It is a difficult decision to make to not  be unable to meet with our customers and friends this year, however, VFC will find another opportunity to display 2020 new products as the year continues.

Once again, VFC apologizes for any inconvenience, and thanks you for your kind understanding.

Also look forward to seeing you all in 2021 IWA exhibitions.