Timerzanov Airsoft: Tokyo Marui M9A1 GBB Pistol
OptimusPrime
21 Feb 2023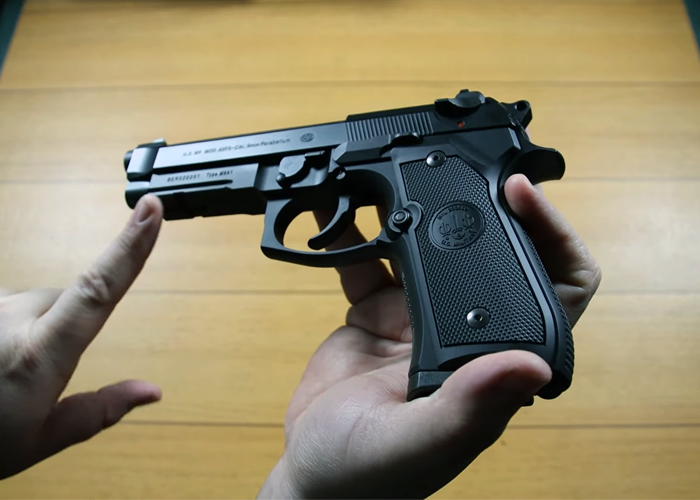 Timerzanov Airsoft got another Tokyo Marui GBB pistol review and it is the M9A1 GBB Pistol... "Hello everyone! For today I offer you the review of one of my personal fist replicas! So I present to you the Tokyo Marui M9A1! A GBB replica by Tokyo Marui of this very popular weapon. In short, I let you discover this in the video, good video to all!
The Japanese firm Tokyo Marui specializes in the manufacture of airgun replicas. The quality and performance of its products have enabled it to establish itself as a leader in the world of Airsoft.
The Beretta 92 is a semi-automatic pistol which has equipped the United States armed forces since 1985 (under the name M9). Of Italian origin, it has been produced since 1976. It has a very classic design, relatively bulky and heavy.
The manufacturer Tokyo Marui offers us an excellent replica of Beretta 92, designed in ABS with an exemplary black finish for a look very close to full metal. There is an ergonomic Beretta branded stock and a metal magazine.
We find on the cylinder head the M9 markings finely silkscreened under Marui license. You will also find a Picatinny rail under the barrel.
This model has a particularly swift Blowback system as well as an adjustable Hop-Up system for breathtaking precision."