Timerzanov Airsoft: G&G CM16 SRXL Red Edition AEG
OptimusPrime
22 Jun 2022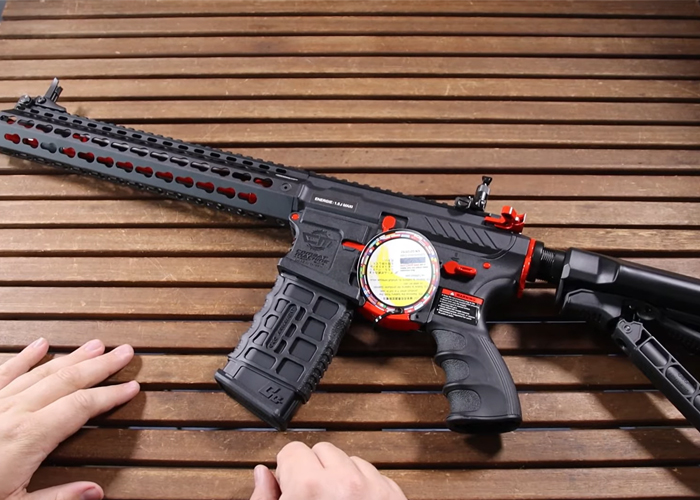 Timerzanov Airsoft got the red edition of the G&G Armament CM16 SRXL Edition to check out in this review... "Hello everyone! Today I offer you a long replica from G&G Armament, it is the CM16 SRXL, an M4 type replica with a Keymod CNC aluminum handguard, a programmable ETU (Electronic Trigger Unit) for burst of 3 and excellent build quality from G&G.
Guay & Guay Armament (G&G) is a reputable Taiwanese manufacturer that has been developing a whole range of airsoft products since 1986.
The firm has developed an M4 type airsoft replica with a black metal and ABS finish, equipped with an integrated electronic controller for configuring the full automatic firing mode in 3-ball burst. To program this mode, simply put the selector on the 'semi' position by pressing the trigger for 10 seconds, switch it to 'full' and thus enjoy the burst!
The SRXL is equipped with an adjustable crane stock, a metal Keymod handguard, an ergonomic pistol-grip and a hi-cap 450 polymer balls magazine.
This Red Edition version has a shiny red finish on certain external elements of the replica (outer barrel, ejection window, trigger, catch magazine, etc...)."