Tanio Koba/Baton M1911A1 CO2 Blowback Pistol At Mokie Paddock
OptimusPrime
18 Jan 2023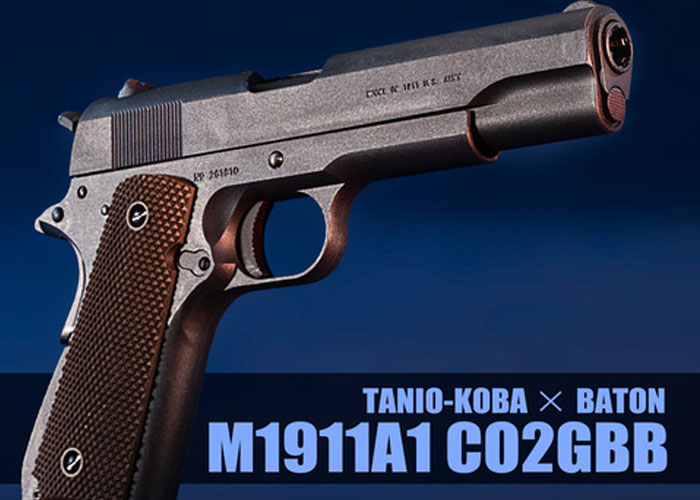 Mokie Paddock talks about the Taniokoba/Baton M1911A1 CO2 Blowback Pistol they have available at their store for the Japanes airsoft makret... "It is the military government M1911A1 of the CO2 blowback series of Taniokoba / Baton, which attracts slide kicks comparable to real guns. In addition, Taizou Kobayashi's commitment has been packed into the model of the late WWII 'Mirigaba' with a completely new mold.
In the second lot released in July 2022, "Short Recoil Outer Barrel (Real Molded Muzzle)" and "Slide Stop Metal Bracket" are adopted.
STGA (All Japan Toy Gun Safety Association) certified CO2 gas gun (resin slide & resin receiver).
Realizing low fuel consumption and high durability, he genuinely adopts TNAIO / KOBA CO2 valve (patented)."