S&W M&P 9 Performance Center GBB At Airsoft Atlanta
OptimusPrime
12 Oct 2022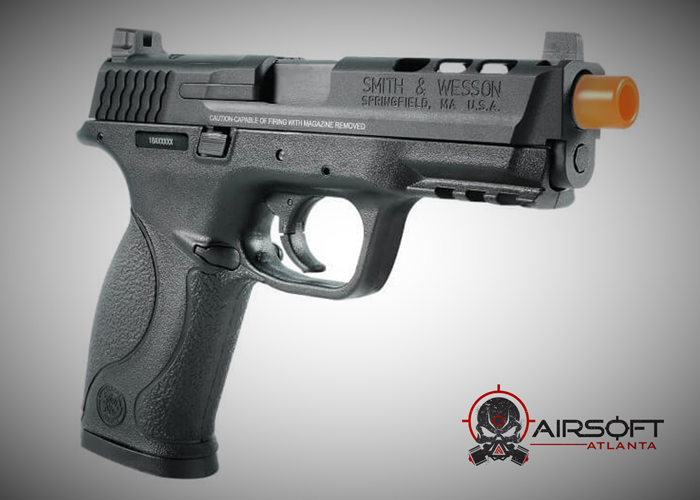 In stock right now at Airsoft Atlanta is the S&W M&P 9 Performance Center Gas Blowback Pistol in Black colour... "The S&W M&P 9 Performance Center GBB - Black is a gas powered, gas blowback airsoft pistol. Officially licensed by S&W, this beautiful airsoft handgun offers great blowback feel, while maintaining accuracy down 60 yards. In comparison to the M&P 9, this performance addition features weight reduction ports that model the heat dissipation innovation the real M&P 9 Performance spec offers and an RMR plate to offer the use of compatible optics.
Licensed by S&W
Manufactured by Elite Force
Gas Operated
FPS is 345 w/.20g.  
91mm Standard Inner barrel and bucking
Hop-up wheel and Arm are Glock compatible"