RedWolf Airsoft TV: ARES MSR-303
OptimusPrime
30 Oct 2020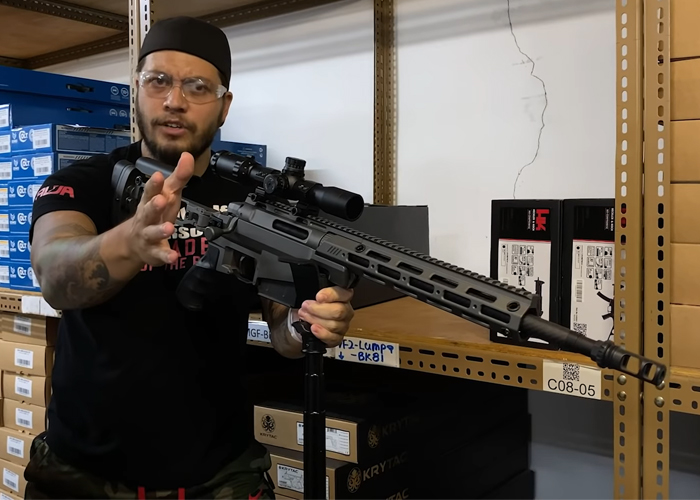 A look at a spring airsoft sniper rifle from Ares Airsoft, the ARES MSR-303 that is in stock at RedWolf Airsoft. Marck gives us the rundown in this episode of RWTV... "The ARES MSR 303 is a compact sniper rifle that is also exceptionally modular allowing for the user to stow it nicely into a carrying case. The MSR from ARES has always been a good platform that features modern ergonomics, lightweight handguard, and rugged receiver. This particular version also comes disassembled in a carry case which plays up the "secret agent" feel.
The MSR 303's action is smooth and easy to operate and features a 45rd capacity magazine. The handguard is lightweight and comes with picatinny rail sections for you to mount other accessories onto it such as lights, lasers, or even a rail-mounted tripod.
Magazine Compatibility:
Includes:
x1 ARES MSR 303 Spring Rifle - Black
x1 Cleaning Rod"