Custom Systema MK18 PTW Test
OptimusPrime
10 Aug 2022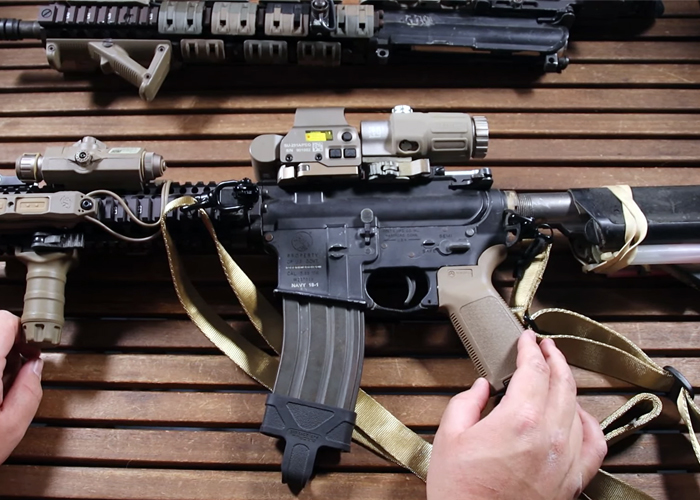 Timerzanov Airsoft tries the custom Systema MK18 PTW that's done by Vinc AAB... "Hi all ! Today we meet for a special video. This time Vinc AAB came to my house and on the occasion he presents us here his MK18 PTW Systema.
Systema is a very high-end Japanese brand. They are notably at the origin of the development of the Professional Training Weapon 'PTW' initially developed for the training of special forces around the world, but the airsoft market quickly took precedence over the development of the concept.
The Challenge Kit Ultimate Ambidextrous is the latest version of the M4 kits from the Systema brand. They incorporate the new evolution internal barrel with enlarged hop-up joint, and inaugurates a brand new 490 KUMI engine. All these kits are delivered automatically in MAX version, which means an ultra resistant gearbox capable of supporting more than 500 FPS in full auto.
The 'ambidextrous' kit differs from the classic Ultimate version by:
The presence of a MAX gearbox
A mil-spec black stock tube
A 6-position M4 stock
A mini mosfet with mini dean connectors"