Classic Army SR40 Airsoft BASR
OptimusPrime
19 Dec 2019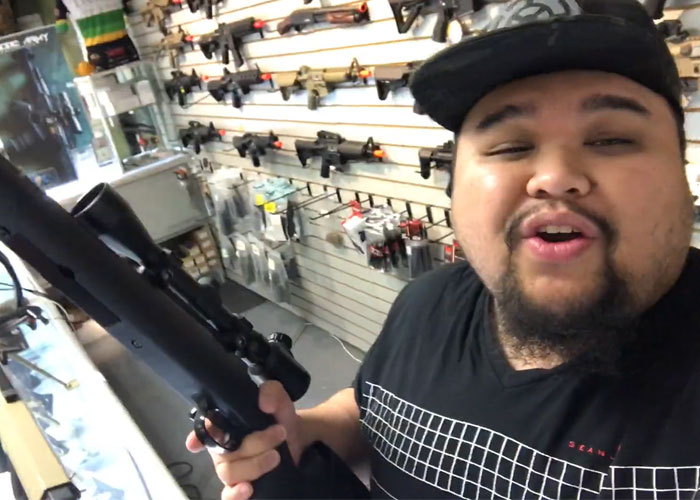 The Classic Army SR40, a reincarnation of the much well received Classic Army M40 bolt action airsoft sniper rifle, is in stock at Airsoft GI and comes with the licensed trademarks... "The Classic Army SR40 mimics commonly used bolt action sniper rifles used by law enforcement and security agencies. Every CA SR40 Airsoft Rifle has a metal receiver with a Picatinny rail to provide the user an option of mounting different optics needed for the mission. Towards the rear of the rifle is an adjustable cheek rest which in return allows the shooter to always obtain the proper height to the optic as well as proper eye relief. The entire stock of the gun is made out of a strong polymer material that is not only designed to prolong the life of the rifle but also designed to be lightweight reducing player fatigue. The front sling mount can be removed to accommodate different bipods. Internally, all of the components of this airsoft gun are VSR10 compatible. Those that seek even more performance will be able to upgrade all of the internal components to aftermarket parts with ease. Overall, this model is replicated to such a degree of requirement offering absolute precision shot after shot. With the unique stock and precision, this is a rifle no one would want to go against. Lightweight and easily maneuverable this is an excellent rifle for beginners or experienced players.
Specifications:
Manufacturer: Classic Army
Model: S017M
Muzzle Velocity: 430-440 FPS
Magazine: Capacity: 30 rds
Package Includes: Gun, Magazine
Warranty Length: 90 Days
Warranty Handler: Classic Army (Warranty Policy)
Features:
Polymer Textured Body
Adjustable Cheek Riser
100% VSR10 Compatible
Removable Swivel Mount for Bipod Attachment
Lightweight
Licensed Trademarks"