AMNB Gear Gallery: Colt M602 & XM177
OptimusPrime
25 Nov 2021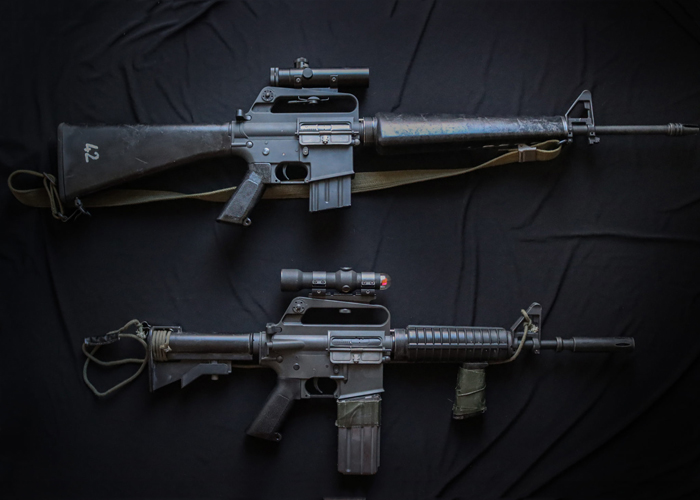 AMNB goes old school with this tastefully done photos of the airsoftt Colt M602 and XM177 rifles custom built for your pleasure... "As much as we dig those modern AR-15 looks and possibilities to customize them the way you want to have it done, as much do we love the classics, the old school, the base from where it all started from.
Today, we have two builds for you from a good friend of ours here at AMNB Mr. Kross K. who's known for his passion and attention to details when it comes down to build some reenactment kits and boomstick reproduction to swing some BB bullets around. (as always bud, thanks for sharing your builds with the AMNB community). Much appreciate!"
Read the story of the builds here.