The $20 The XE-15 'CAT' Airsoft Rocket Launcher
OptimusPrime
25 Sep 2022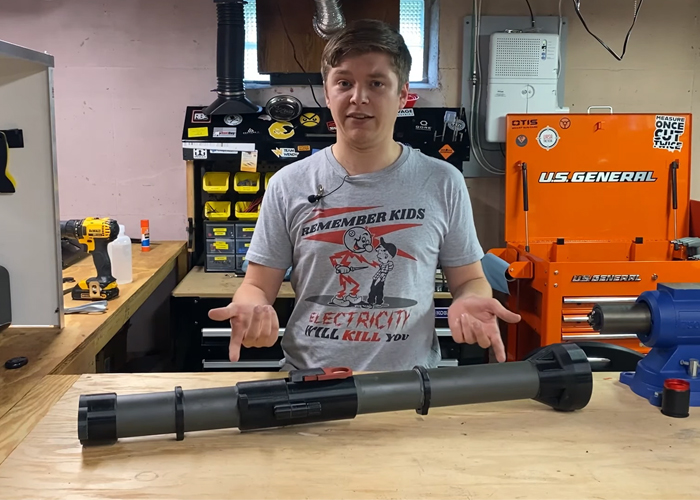 Explosive Enterprises feature and inexpensive rocket launcher that can be used for airsoft purposes... "Today we're going to take a look at one of our scratch-built airsoft projects, the XE-15 Cheap Anti-Tank, or CAT. We'll take a look at the design of this rocket launcher, and also get into a full build tutorial at the end of the video.
Materials required:
2pc 2" ID Schedule 40 PVC pipe
1pc 1.5" ID Schedule 40 PVC pipe (Only required if using 1.5" diameter foam rockets)
2pc 2" 1/4-20 hex head bolts
2pc 1/4-20 nuts
1pc 1" 8-32 machine screw
3D printed components from Thingiverse page
1" wide strap for sling"