Workerkit Ronin Tactical Molle Belt Set Review
OptimusPrime
05 Aug 2022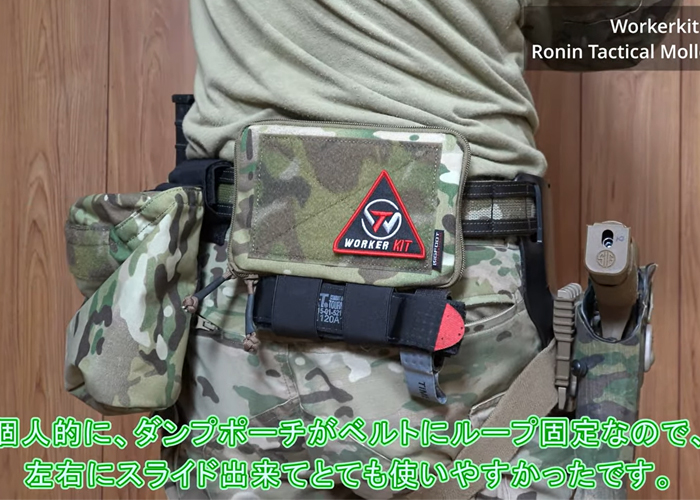 Shimabu Airsoft features the Workerkit Ronin Tactical Molle Belt Set in this video review. This can be ordered from he Workerkit online store... "It is produced with imported fabrics, and the fasteners are made in China. The belts are all folded in half with 1.3mm thick webbing, and four stitches are made with British Coats sewing thread. It has a hree-layer thick nylon webbing, wear-resistant warp use and the belt width is divided into 38mm and 45mm. 38mm is more suitable for Asian trouser loops, and 45mm is the production size of the original ronin belt.
Specifications:
Color: RG, MC, CB, BK
Material: Jacquard Webbing
Product Weight: 400g
Package Dimensions: 30 x 5 x 10cm
Package Weight: 450g
Packing: OPP Bag
Package Contents:
1 x Tactical Belt
1 x KYWI 556 Mag Pouch
1 x KYWI 9mm Mag Pouch
1 x Med Pouch
1 x Dump Pouch
2 x Workerkit Patch"