WE Colt M1911A1 Review By Strike Planet
OptimusPrime
18 Sep 2021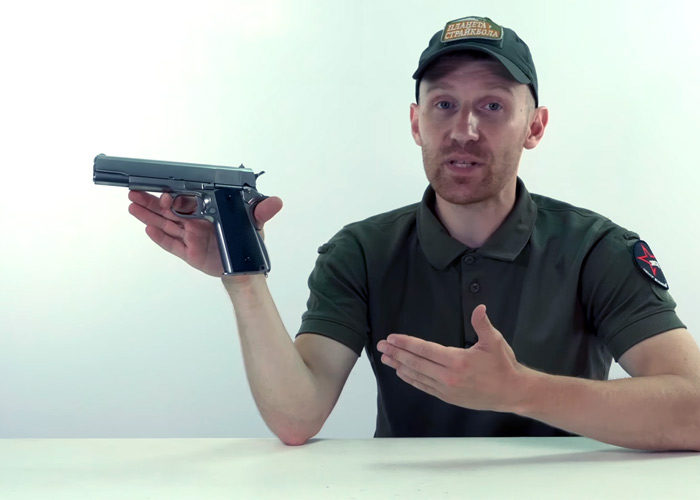 Strike Planet goes over the features of the WE Airsoft Colt M1911A1 GBB Pistol that they have available at their store... "Airsoft pistol Colt M1911 A1 from the manufacturer WE Airsoft. The presented model outwardly copies the good old American M1911. Let's single out the GBB system from the features.
The controls are presented in the form of a trigger, a magazine release button, a trigger, a reset lever with a slide delay, an automatic fuse and a mechanical safety catch. The material for the outer case was a metal alloy.
This gun operates with a liquefied gas mixture of the greengas standard. The use of this gas has a positive effect on the gun itself, since the mixture contains silicone, which, in turn, is used as a lubricant. Do not forget to fill the reservoir located in the store before shooting. At the end of the shooting, leave a small amount of gas inside to prevent the seals from drying out.
GBB or Gas Blow-Back is a system that simulates the shutter travel when firing, like a real pistol. The presence of this system brings the replica closer to the original even more.
Colt M1911 pistol Was developed over a hundred years ago - in 1908! He carried his best qualities through time, having participated in almost all conflicts of the 20th century."