TTI AAP-01 Airsoft Carbine Kit Installation video
OptimusPrime
27 Mar 2022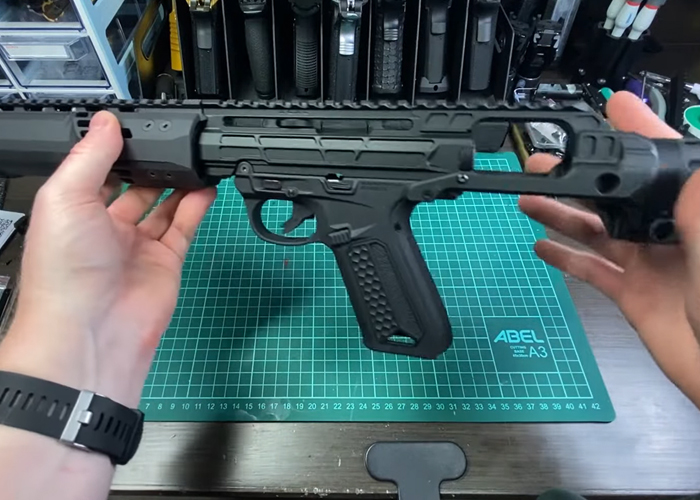 Gaosen Kinetics give a more detailed information as well as how to install the TTI AAP01 Airsoft Carbine Kit... "This is a full detailed installation video for the TTI PCC (Pistol Caliber Carbine) kit for the AAP01 Airsoft pistol, which also shows an example build and various parts which are usable with the kit.
This kit turns the Action Army AAP01 airsoft pistol into a highly customizable carbine kit, which can take a wide variety of hanguards and stocks to make huge variety of different customized airsoft guns.
This build uses parts from Unicorn Airsoft, Hao Industries, and Strike Industries, all Made in Taiwan products."