Tokyo Marui URG-I 11.5inch Sopmod Block 3 GBB Released Today
OptimusPrime
20 Sep 2023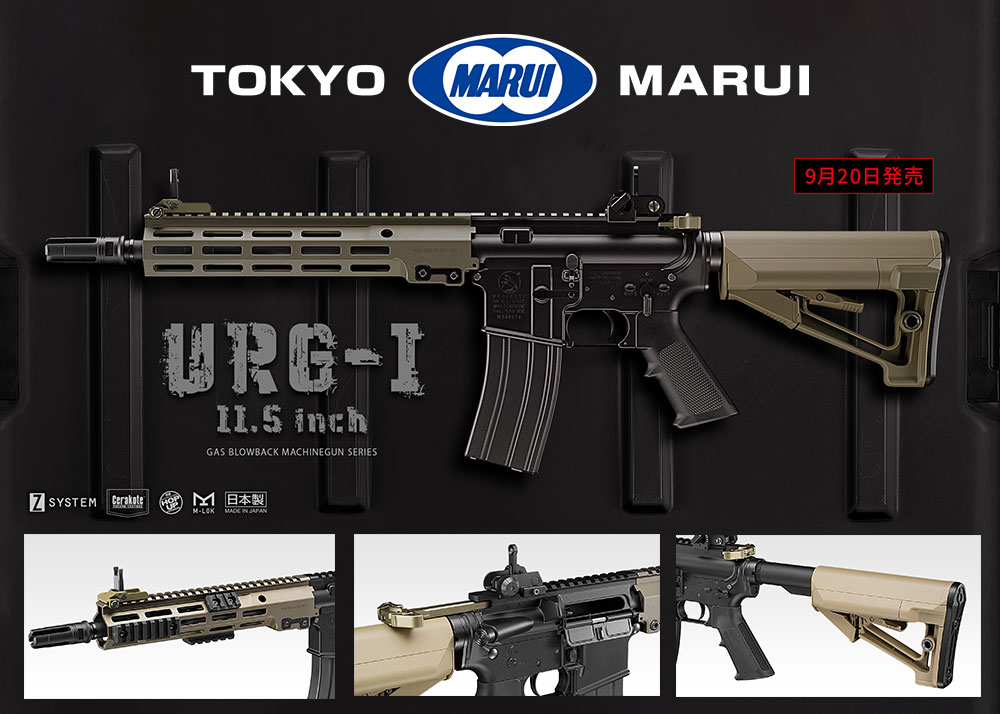 The newest in the AR gas blowback series from Tokyo Marui that use the ZET System, the URG-I 11.5inch Sopmod Block 3 GBB rifle is now available in Japan. Overseas customers may need to ask their local retailers when they are going to have it in stock before ordering... "The 11.5-inch barrel URG-I, which has been confirmed to be used by the U.S. Army Special Forces "Green Berets," is now available as a gas blowback machine gun!
Achieves intense blowback
Equipped with a new blowback engine that uses a large piston with a diameter of approximately 19mm. The bolt also operates in conjunction with the firing, allowing you to enjoy the intense recoil shock.
Achieves high durability
A new mechanism, the Z-system, prevents wear and damage of the bolt catch, a piston absorber and friction relief bolt roller that reduces the stress on internal parts due to bolt operation, and a barrel that prevents loosening due to recoil and always maintains the center of the barrel. The durability of the clamp mechanism and other features against strong recoil shock has been improved.
Realistic movable parts
It faithfully reproduces the functions of the original, such as loading the first bullet by operating the charging handle, bolt catch operation after opening the bolt and changing the magazine, and the STR type stock whose length can be adjusted in 6 stages.
M-LOK rail system
The hand guard reproduces the 10.5-inch super modular rail (SMR) MK16 M-LOK DDC, which uses the rail system "M-LOK". M-LOK rails with a width of 20 mm (Picatinny standard) come with one each of three types: 3 slots, 5 slots, and 7 slots. It can be easily attached and detached using the included hex wrench.
Reality for enthusiasts
The DD type URG-I exclusive gas block, 11.5 inch barrel, and ambi charging handle are also faithfully reproduced.
Foldable front/rear sights
The front sight, which can be adjusted up and down, and the rear sight, which can be adjusted up and down, left and right, are foldable to allow use of optical sights. In addition, since it is attached via the mounting rail, it is possible to change the mounting position and remove it.
Compatible with various muzzle options
By removing the muzzle flash hider, you can attach a 14mm reverse threaded muzzle option such as a silencer.
Aluminum die-cast magazine
The aluminum die-cast magazine with a capacity of 35 bullets reproduces the weight of a real magazine fully loaded with bullets.
The uniquely shaped 10.5 inch hand guard uses an STR type stock. This is a model that pursues specifications unique to URG-I."
---