Timerzanov Airsoft's Tokyo Marui MK18 Mod.1 NGRS Review
OptimusPrime
05 Aug 2023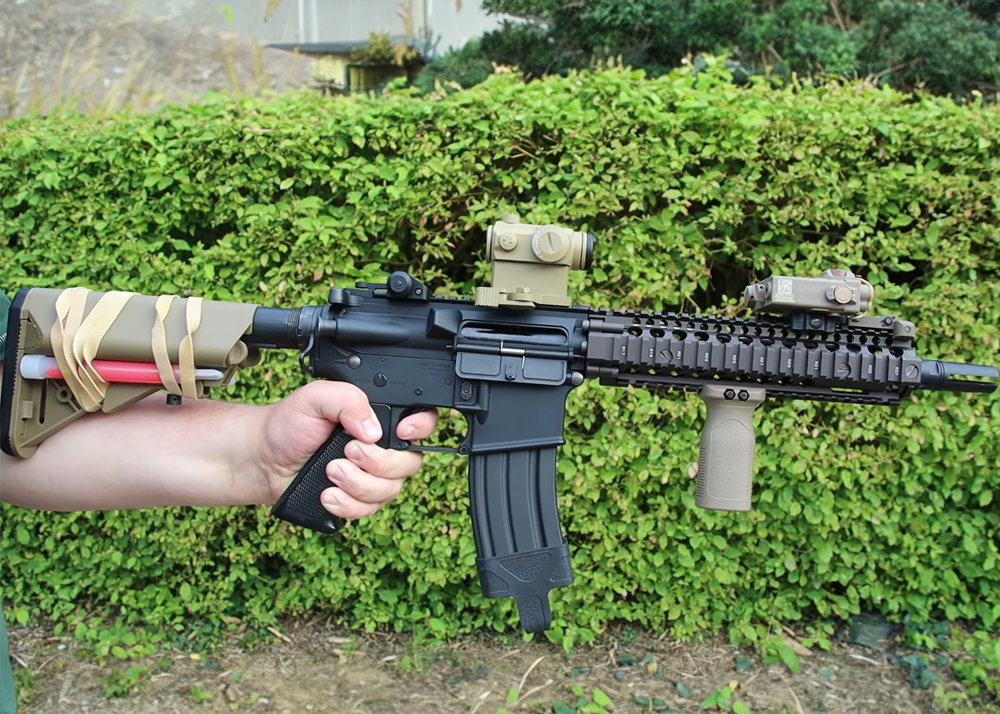 It's back to Tokyo Marui NGRS reviews for Timerzanov Airsoft as he reviews the Tokyo Marui MK18 Mod.1 NGRS... "Hello everyone ! Finally ! After several months, I finally offer you the review of my latest long replica, the MK18 Mod.1 Next Gen from Tokyo Marui! A replica that I love but which required some small adjustments to make it perfect for my taste. In short, I suggest you discover it in this video!
The COLT MK18 Mod1 is a compact version of the Colt M4 carbine used in the US Army. It is an evolution of the M4, with CQBR type modifications developed by the US Navy and for the NSWC (Naval Surface Warfare Center).
The famous Japanese manufacturer Tokyo Marui offers an AEG MK18 Mod.1 Next-Gen airsoft replica with a full metal body in black and bronze versions for an exemplary finish. There is a RIS2 handguard under official Daniel Defense license and a VLTOR type crane stock.
Internally, the MK18 has a High-torque EG1000 motor, an adjustable hop-up system for optimum precision, a Recoil Shock blowback system and a Lock Bolt function which, like on the real weapon, will block the shot when the last ball in the magazine has been fired.
Originally sold with an 82-ball magazine that can be modified to 30 balls for more realism.
Attention, this replica is designed to work with an 8.4v 1300 mAh NiMh Tokyo Marui battery sold separately, specially designed for this model! However, it is possible to make modifications to use a 7.4v LiPo stick battery."