Timerzanov Airsoft: Zion Arms R&D Precision PW9 Mod.1 AEG
OptimusPrime
08 Jul 2023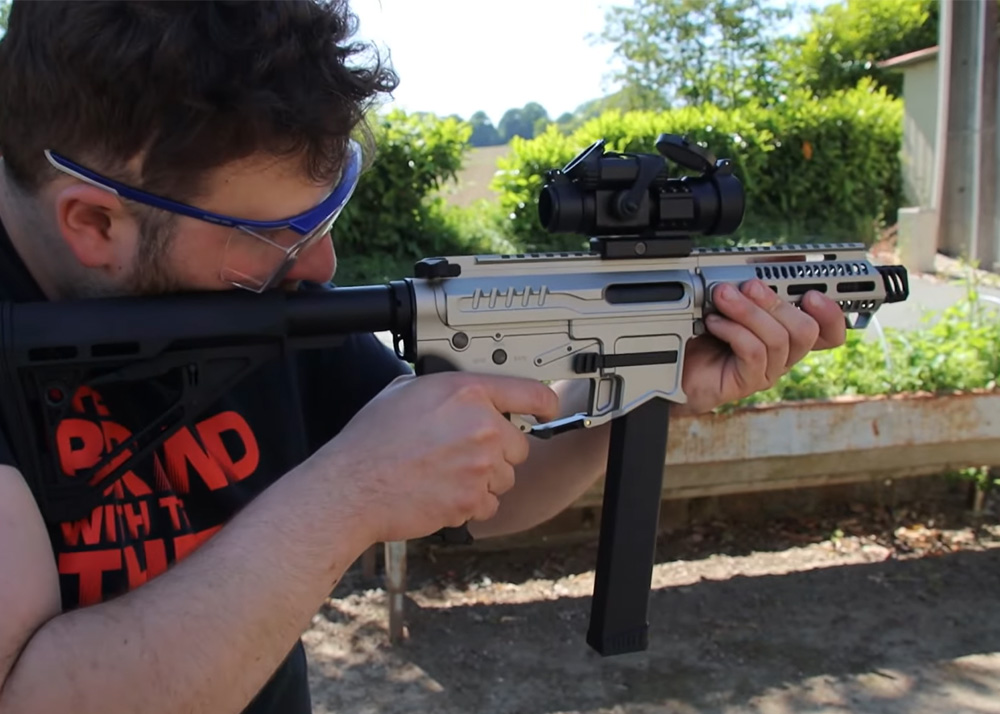 It's the Zion Arms R&D Precision PW9 Mod.1 AEG that gets the attention of Timerzanov Airsoft for this video... "Hello everyone! Today I offer you the first review of the unboxing of the month of June. We attack this time with the Zion Arms R&D Precision PW9 Mod1. A replica aeg type AR15 chambered in 9X19mm. A compact replica, full metal and which comes with a programmable mosfet, playable in 11.1 and with a quick spring change system. In short, I let you discover this in the video, good video to all!
The AR-15 platform is one of the most used in the world, many armies are trained on it, including in France with the HK416, and many sports shooters also use it. However, the 5.56x45mm ammunition, although very powerful, is relatively expensive compared to other ammunition. This is why conversion kits exist in order to pass the AR-15 in caliber 9x19mm. The latter is an ammunition for handguns and submachine guns, with less range and perforation, but more widespread, less expensive and with less recoil.
Zion Arms is a young airsoft brand offering innovative and high-performance products. It is particularly known for its qualitative and innovative designs.
Zion Arms offers here a very good quality AR-9, a compact replica, perfect for sneaking into tight places. It can be equipped with various and varied accessories, whether by new sights on its Picatinny upper rail or grips and others on its M-Lok handguard."