Timerzanov Airsoft: Umarex HK416A5 Gen 3 GBBR
OptimusPrime
11 Aug 2023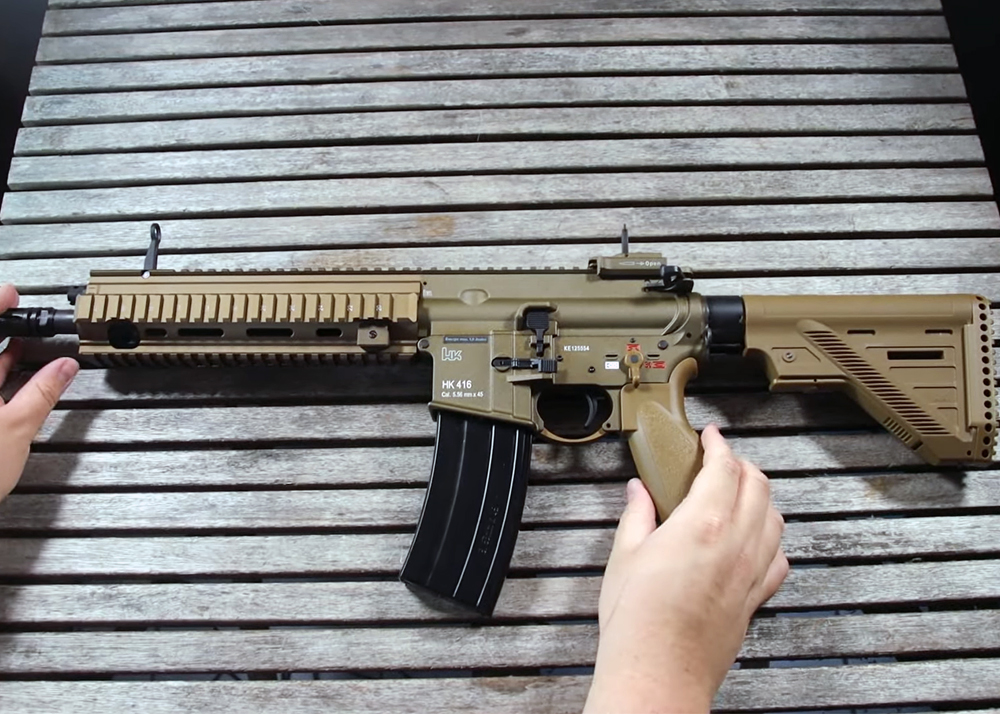 The Umarex HK416A5 Gen 3 GBBR, which is made under licence by Vega Force Company (VFC), gets reviewed by Timerzanov Airsoft... "Hello everyone! Today I offer you the review of the brand new HK416A5 GBBR! So here is generation 3 of this replica bringing some improvements that I will tell you about in this video!
Umarex offers here a replica of the HK416, licensed, very high quality and in GBBR version. The replica has the same look and therefore the same specificities as the real model in terms of customization, with a long upper Picatinny rail and a handguard fully equipped with rails as well, allowing the installation of a whole bunch of tactical accessories (grips , bipods, lamps, laser, red dot sights, scope...). Originally, the replica is supplied with mechanical sights, including a folding rear sight adjustable in windage, removable, and a folding sight integrated into the handguard. The barrel is threaded in 14mm CCW, allowing to change the flash hider or to add a barrel extension or a silencer. All controls are ambidextrous with the exception of the cocking lever.
The third generation of the 416A5 brings:
Optimization of reliability, system stability and ease of use.
Change in construction: guide hop system, fire pin system, hammer system and lower receiver.
Easily adjustable hop-up (via gas port).
Ambidextrous breech lock, fire selector, magazine lock.
Integrated NPAS system to adjust the power from 280 to 450 FPS.
Comes with a 30-shot gas magazine and a BB loader.
Manufacturing in Aluminium, steel and polymers, RIS CNC Aluminium."