Timerzanov Airsoft: Rossi Neptune Marsoc 9"
OptimusPrime
02 Nov 2022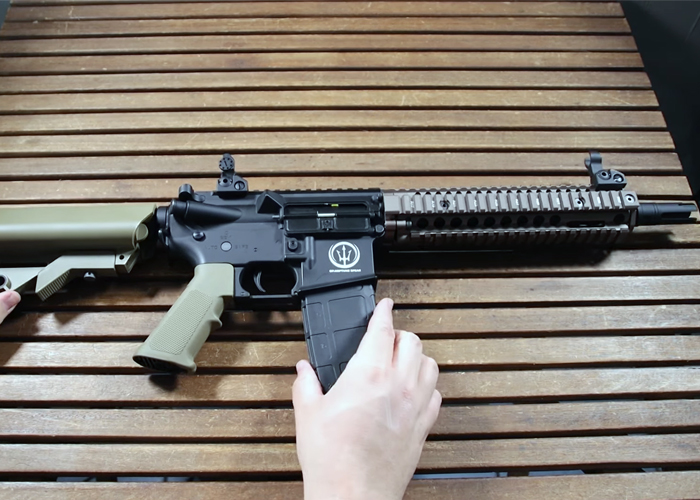 Timerzanov Airsoft got his first encounter with a Rossi airsoft gun, the Rossi Neptune Marsoc 9" and here is what he says... "Hi all ! Today I am happy to present you a replica that was sent to me by an airsoft replica manufacturer!
The ROSSI brand contacted me and asked me to choose one of their models to present it to you on video! It is a young brand of airsoft which manufactures their replica in the same factories as Specna, Evolution etc. Rossi has a catalog of several different models. And I therefore chose the Neptune Marsoc model, an MK18 Mod1 type replica. Well supplied, the replica has a programmable MOSFET, an electronic trigger, a quick spring change system and it is supplied with 2 mid-cap 120-round magazines! All this for a very attractive price!
Sit down and enjoy the video!
Many thanks to ROSSI for this opportunity!"