Testing The APS M870 SAI Mark 3 Airsoft Shotgun
OptimusPrime
08 Feb 2023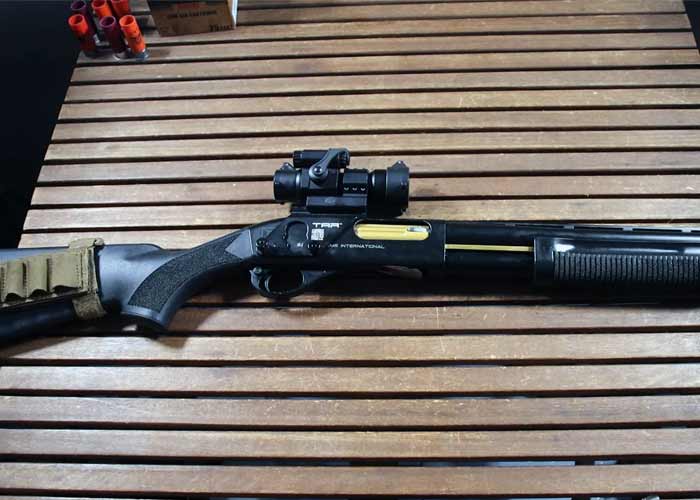 Timerzanov Airsoft does a test of the realistic operating APS M870 SAI Mark 3 airsoft shotgun in this video... "Hello everyone ! Today I have a special video for you! I offer you the test of a somewhat special airsoft shotgun. Here is the M870 SAI MK3 from APS. A replica shotgun with ejectable cartridges with a realistic effect. In this video @VincAAB and @l.a.d.dlairsofteurdudimanc4404 came to tell you about it in person. In short, I let you discover this on video!
The MOE Magpul M870 in its most successful version. Under SAI license, APS delivers here a replica of a rare
quality.
Due to the enthusiasm for the CAM M870 MKI system, APS in partnership with EMG has relaunched its production in its latest version: The MKIII. The replica is compatible with MKI shells and "Smart Shot shells" which allow the user to fill gas directly through the valve.
The manufacture of this replica was done in partnership with SAI (Salient Arms International).
Muzzle velocity: ~330FPS (12balls)
Maximum range: ~30 meters
Capacity: 7 +1 cartridge
Size: 100 x 12 x 3.8cm
metal body
MOE Magpul type plastic handle and stock with Stippling
Power supply: (Gas / C02) Depending on the cartridges
Weight: 2.7 Kg.
Accessory rail on barrel mount
Optical fiber
A replica designed for perfectionists with a high level of requirement."