Satellite Range Bag Soft Handgun Case
OptimusPrime
11 Aug 2020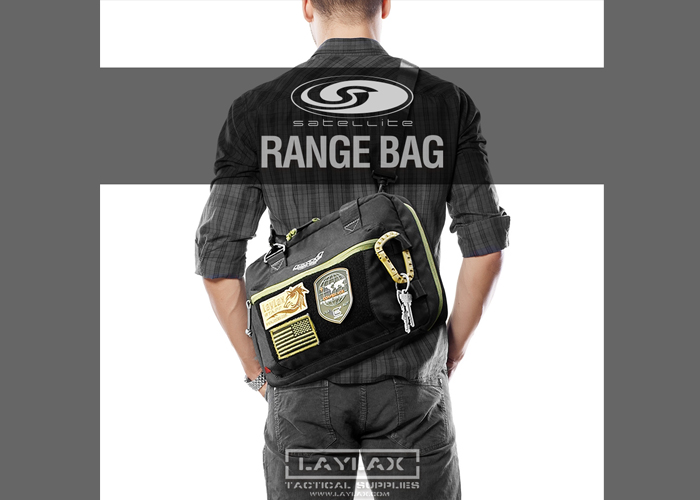 Laylax now got in stock the Satellite Range Bag Soft Handgun Case that airsoft practical shooters might want to use when going to the range to do some shooting... "One of the most versatile range bags around for your handguns and equipment. The causal design retains that military tactical look, while not going too overboard. It is also useable as a causal messenger bag. Fit two handguns and multiple magazines, as well as gas, eye protection, BB's, speed loaders and much more! When you're off the range around town its large enough to carry small laptops, tablets, and other personal electronic devices. Your all-in-one range bag not only helps you get your gear where it needs to be, but it gets you there in style.
Keep your handguns and equipment all in one place.
All pockets have sewn-in padding to protect your gear.
Small thin pocket in the spine of the bag for carrying cleaning rods.
Carabiner loops to secure even more gear.
Shoulder strap included for more ways to carry.
External sleeve for quick access to your tablets or other items."