Rossi Sentinel Omega AEG At Commando Store
OptimusPrime
01 Oct 2022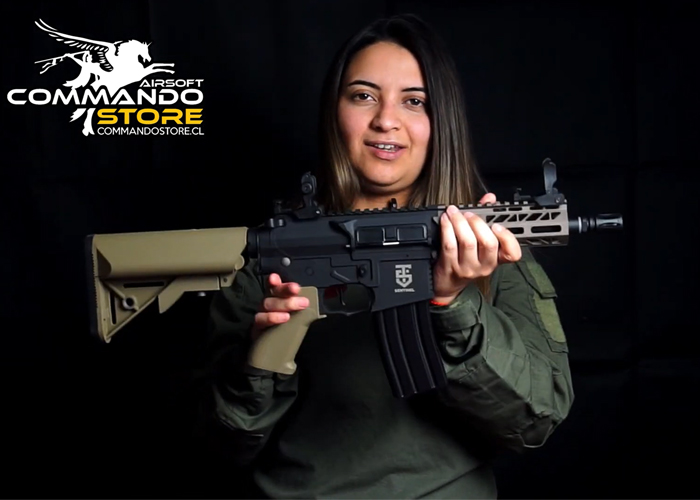 This looks like a new one from Rossi, the Sentinel Omega AEG is in stock at Commando Store and here is what they say about it... "ROSSI OMEGA SENTINEL. Safe would be the word that characterizes the smallest of the SENTINEL, it measures 61 cm from end to end and with the butt extended 69cm, it has a hop and nub rubber that guarantee 50mts despite its short barrel, this is a 6.02 precision In terms of weight, it has almost 2 KG since its body is made of polymer and the handguard, barrel and flash hider are metallic.

Despite its size, you can cover CQB environments as well as open fields without problems. It has a quick spring change that allows you to change the power. However, despite having a piston with metal teeth, it is best not to force it.

18,000 RPM motor, non-programmable electronic trigger, can use 7.4 and 11.1 batteries without problems, however we always recommend using 7.4 batteries in these models.

Its Flash hider is detachable reverse 14 thread, in which you can place any type of silencer, tracer, flash hider with the same measure. Its supers are made of polymer FLIP-UP (Folding).

It comes with two MID-CAP magazines of 150 rounds each (we recommend having a speedloader to load them) and basically the replica is compatible with any other M4 magazine on the market.

Crane-type stock, with option for QD mount, also has ASAP to place hook straps, this stock has 5 positions, so you can adjust it to the length you want."