ROSSI AR15 Neptune Keymod 10" AEG
OptimusPrime
02 Aug 2020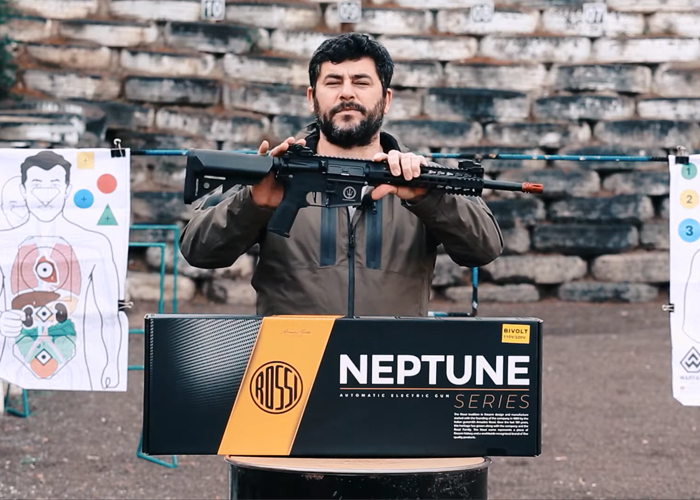 Lages Airsoft checks out the AR15 Neptune KeyMod 10" AEG from the newcomer in the airsoft market, ROSSI of Brazil... "The ROSSI AR15 Neptune 10-inch. Keymod is finished in metal and nylon. It is a Rossi AEG that reaches a speed of 400 fps per shot and has a hi-cap magazine with a capacity for 300 BB's. Its differential is its electronic trigger, gearbox and reinforced piston, among other items.
Features:
Hopup electronic trigger with fine adjustment in Prowin style
Reinforced piston with all teeth metal
Quick Spring Change"