RedWolf Airsoft: SIG Air ProForce MPX-K Sportline AEG
OptimusPrime
18 Sep 2023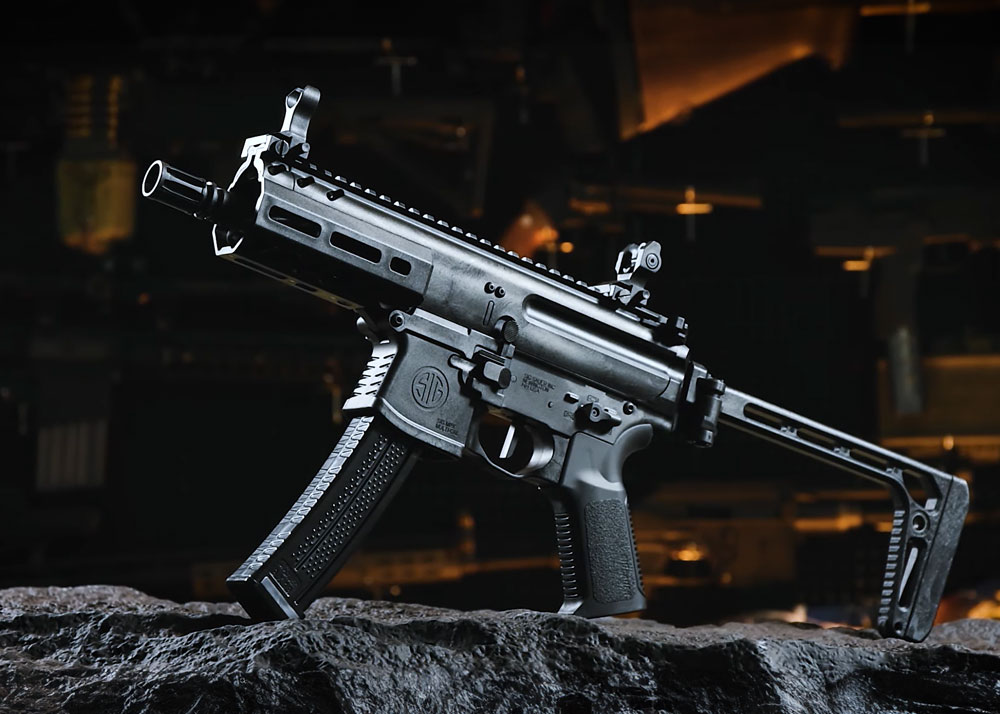 Is this the cheapest airsoft SMG in the market? RedWolf Airsoft TV (RWTV) puts the SIG Air ProForce MPX-K Sportline AEG made by King Arms through its paces in this video review... "The SIG Sauer MPX-K is the smaller brother of the venerable SIG MPX, and just like its bigger brother has been taking the firearms market by storm.
Designed and manufactured by SIG Sauer, the MPX-K is considered to be the spiritual successor to the aging but legendary H&K MP5K submachine gun. It is a short-stroke, gas-operated firearm that's primarily chambered in 9mm. What sets it apart from the rest, you ask? Well, it takes inspiration from the AR15/M4 platform, with similar fire controls and operations like having a closed, rotating bolt, which makes it an absolute breeze to handle. But that's not all! Ever since SIG Sauer ventured into the airsoft market with their highly anticipated SIG AIR Proforce Airsoft MPX AEG and MCX AEG, it was only time for them to release the shortened version of the SIG MPX in airsoft form.
Externally, this electric airsoft gun is a sportline product and is not made of metal like its bigger brother the SIG AIR MPX by VFC but it is made of durable lightweight nylon polymer construction, this kept the cost down and also allows you to run this gun in the field without giving yourself too much fatigue as this electric airsoft SMG only weights 1.6 KGs with its magazine. Just like its bigger brother, the SIG AIR Proforce MPX-K has an M-LOK front handguard for all your accessories, a monolithic top Picatinny rail, a side folding minimalist stock, a 1913 Picatinny rear-end rail that allows for the mounting of compatible stocks. And get this - you can even interchange the stocks between the SIG AIR Proforce MCX airsoft gun and SIG AIR Proforce airsoft MPX, just like in the real steel world! Now, if you're lucky enough to live in a country where you have access to real steel accessories, you'll be pleased to know that they plug and play with the SIG AIR Proforce MPX just as they do with the SIG AIR Proforce MCX. Talk about versatility, right?"
Read more here and video review below: