Recover CC3 1911 Grip & Rail System
OptimusPrime
20 Dec 2013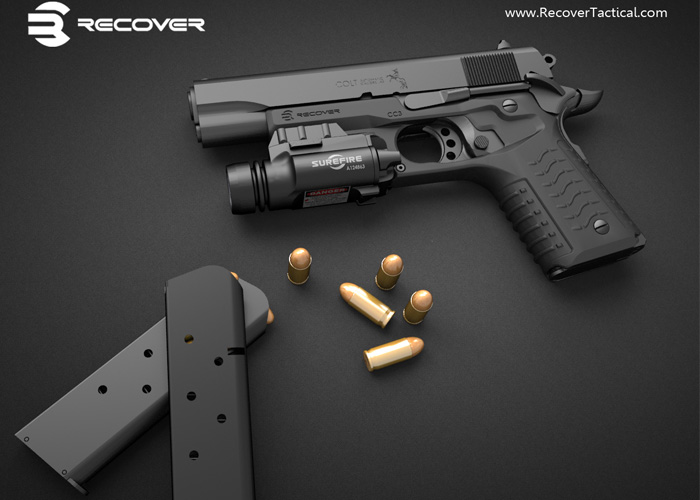 This 1911 Grip and Rail System from Recover Tactical is such a simple system that brings the look of the 1911 pistol to the 21st Century. Now, we need a version for the airsoft market... "The Recover CC3 Grip and rail system is the easiest and most effective way to transform the look of your gun and to add a full-length picatinny rail to your 1911 pistol. The Recover Grip and Rail System can be easily installed on your 1911 in under five minutes. Installation does not require assistance from a gunsmith and no permanent modification are required to be made to your gun.
To install, simply unscrew your old grip and screw your new Recover on in its place.
The Recover is made of high-grade polymer composite and is engineered to fit perfectly on any standard sized model of 1911 pistol.
Weight: 80 grams.
Rail Length: 4.5 cm
Available Colors: Black, Olive Drab & Desert Sand
Designed and Manufactured in Israel"