Pheas Airsoft: CYMA CM.515 Budget AR AEG
OptimusPrime
01 Jul 2020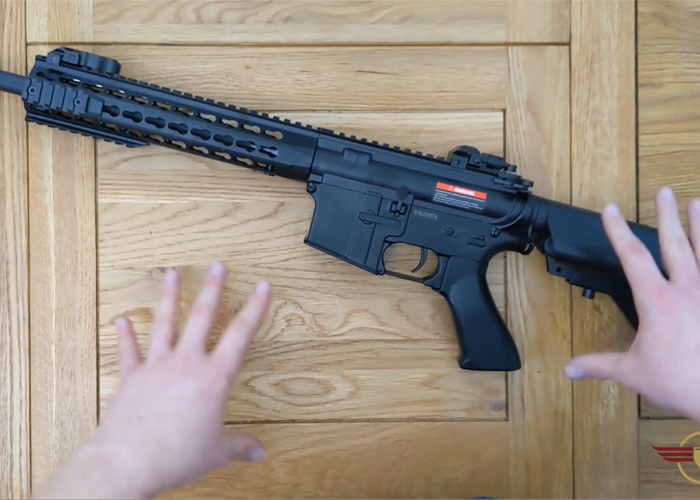 Pheas Airsoft Unboxes the CYMA CM.515, an affordable AEG that can be considered by beginners just making the baby steps in purchasing their first airsoft guns. Available at Taiwan Gun, here is the description from the Poland-based airsoft retailer... "Replica of a new series of low-budget rifles one of the most popular Chinese manufacturers in the world - CYMA. The rifle offers the same things as the other products of that manufacturer (metal gearbox and other mechanical parts), but thanks to the use of high-quality plastic in place of elements made of metal (eg. body, handguard, front/rear sights, buffer tube, flash hider, magazine) allowed reduced the price. Now, every beginner will be able to afford to buy their favorite rifle and start the adventure with ASG with reliable replica for lower price.
NOTICE! Replica have a unique serial number!
Parts used in mechanism of the replica:
metal gearbox shell
cylinder type 0
directional piston head
plastic piston
reinforced steel slide bearings 8 mm
M120 spring
steel gears set
Set includes:
replica with 12 month warranty
300rd Hi-Cap magazine
8.4V 1100mAh battery with charger"