Military 1st Combat Uniform Sale 2020
OptimusPrime
18 Dec 2020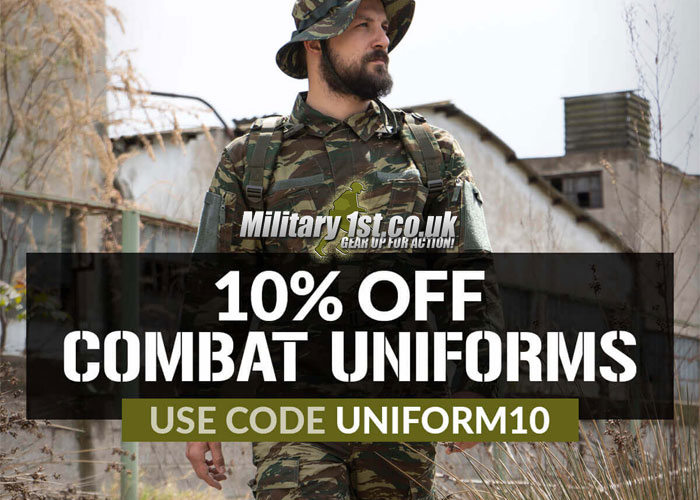 Get ready for next year's skirmishes and airsoft events with new sets of combat clothing as Military 1st are taking off 10% on the prices of the combat uniforms they have in stock... "We offer 10% off all combat uniforms with Discount Code UNIFORM10.
Explore our vast collection of military uniforms, combat shirts and cargo trousers.
Available in a variety of designs, colours and camouflage patterns, all from such renowned brands as Helikon, Pentagon and Propper.
From classic BDU in popular MultiCam camo to modern CPU in one of the famous PenCott camouflages our range will surely impress.
Hurry up: this special offer ends 22 December 2020, midnight.
Applies only to the Combat Uniforms category. Excludes already discounted items.
Enjoy free UK delivery and returns! Free delivery to Ireland. Free shipping to the U.S. and Australia on orders over $100. Fantastic rates for delivery across Europe."