Lancer Tactical 1911/MEU Carbine Conversion Kit At Airsoft Station
OptimusPrime
21 Jul 2021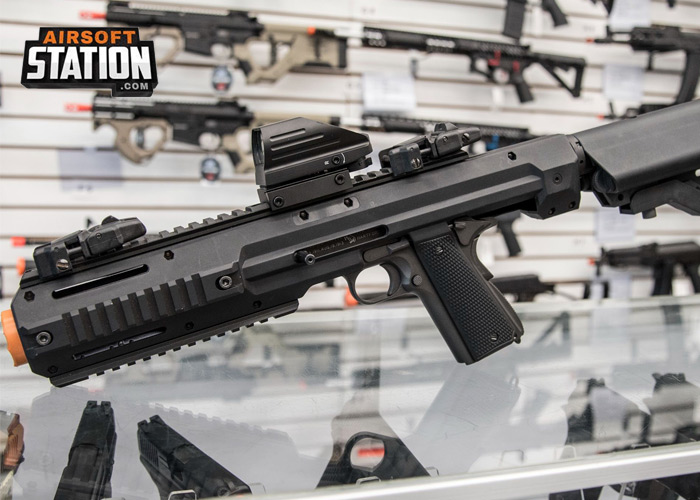 Airsoft Station got in stock the Lancer Tactical Carbine Conversion Kit for 1911/MEU Pistols... "This is a carbine conversion kit for 1911A1 style GBB and CO2 Pistols. Simply remove the grips from your 1911A1 or 1911 MEU pistol and install this kit in their place. Includes built-in cocking handle. This kit also has a full rail system with a long top rail for adding optics as well as two side rails for accessories and a bottom rail that can be used for adding accessories and grips.
Features:
Carbine Kit for 1911A1 and 1911 ME Pistols
Compatible with most brands
Color: Black
4 picatinny rails for optics and accessories"