KSC STRAC TEG AEG At Land Warrior Airsoft
OptimusPrime
05 Oct 2019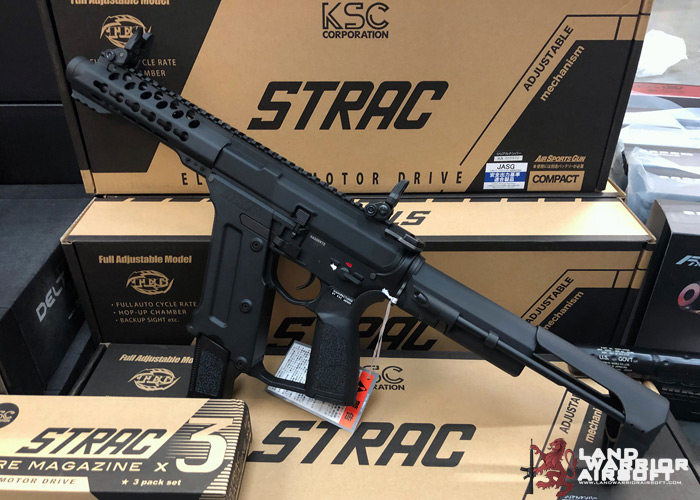 The KSC STRAC TEG AEG, which probably is more known as the KWA Ronin TK.45C outside of Japan is available right now at Landwarrior Airsoft... "The KSC STRAC series is an electric gun with a new concept that pursues the fun of shooting with an original design based on the 'Carbine 45-caliber submachine gun' that is popular with real steel shooters. The lower receiver designs acts as a knuckle guard that combines both the hand guard and the magazine well.
KSC's design concept aims to reduce size and weight with slim hand guards, magazines, stocks, etc. It truly is a unique product that combines portability and ease of use.
Land Warrior Airsoft offer next day delivery within the UK, Shipping to Europe from £9.99 and US/Canada/Japan from £29.99."