Installing A GATE Aster On Krytac LMG
OptimusPrime
23 May 2020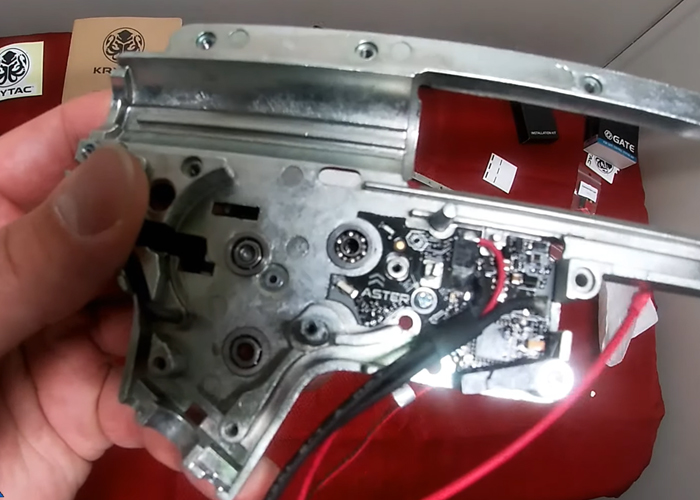 Airsoft ᗰᗩᖇᔕᕼᗰEᒪᒪOᗯ (yes, that's how he presents his YouTube username) shows how to install a MOSFET to an LMG. In this case he uses the Aster MOSFET from GATE Electronics on the Krytac LMG... "The Improvement is coming together!
The Gate Aster, what a wonderful Mosfet. This is now the second one I have installed and cannot say enough great things about them. Very simple to install and program, but also reliable 100%
Be sure to follow Gate on their Facebook.
I go over these steps in great detail and hopefully it will make installing it easier for you. When installing this mosfet there is a few key things we need to foucs on for it to work correctly.
Screw and washer placement
The selector sensors located on the back of the unit (3 sensors total) These tell the mosfet where your firing option has been set (safe-Simi-Auto; or whatever 3 different choices you choose from with the programming).
Is the tigger sensor which is supported by a sticker installed on the other half of the gearbox
Finally the two sensors on the sector gear, which is done by proper shimming."