Gunfire Instant Airsoft: Ares L85A3 Deluxe Version Dark Earth
OptimusPrime
08 Nov 2021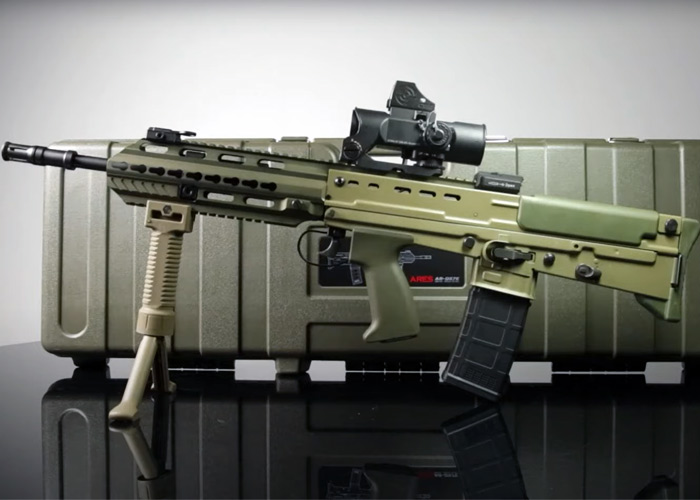 Quick overview of the Ares Airsoft L85A3 Deluxe Version Dark Earth available at Gunfire... "ASG replica of a modern carbine in a bull-pup configuration means a design without a stock. It provides the possibility of using a significantly longer barrel while maintaining the small dimensions of the replica. Thanks to the application of this convention, the L85 A3 replica from Ares is also excellently balanced. A large part of the weight is located behind the pistol grip, making it easier to shoot. Steel body, trigger guard, and muzzle device make the user know what he is holding in his hands. Inside we find a reinforced ARES E.F.C.S. gearbox and MOSFET unit.
Additional accessories in the DELUXE version:
L85 A3 scope with 4x magnification (SC-015)
Micro red dot sight (SC-016)
Front grip with a foldable bipod for the RIS rail"