The Gunfire Black Madness Sale 2022 Is On
OptimusPrime
22 Nov 2022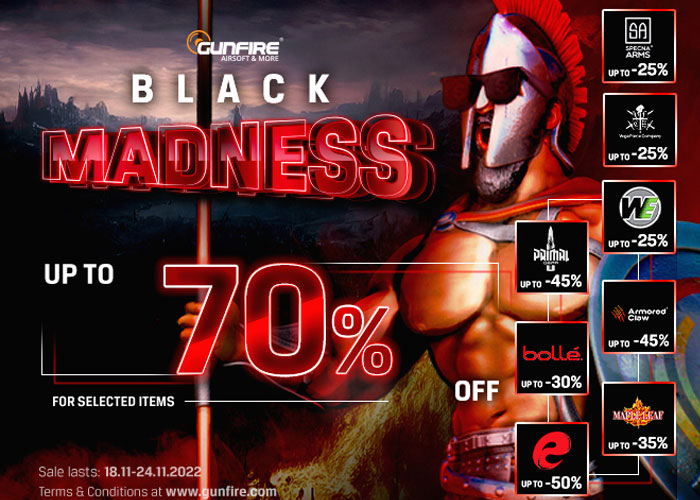 The biggest sales event from Gunfire, the Black Madness Sale, is now ongoing. Better hurry up and avail of the massive discounts on items from some of the biggest brands in airsoft before others beat you to them... "Black Madness has mastered Gunfire. We discount the selected assortment up to 70%. VFC, Specna Arms, WE, Primal Gear, Bolle, Maple Leaf, Element and so many other brands.
A landing page divided into categories and brands will make it easier for you to navigate so that you get exactly where you want.
Follow our fanpage, because here we will present the most interesting pieces from the whole promotion."