Is The GHK AK GBB Too Realistic For Airsoft?
OptimusPrime
23 Nov 2022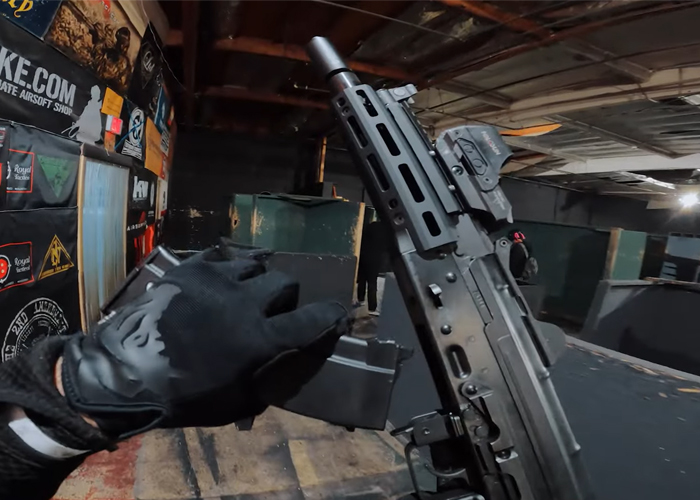 If it is, then even better since airsoft players get to learn the intricacies of a Kalashnikov rifle without the need for the real one. Valiant Airsoft goes over this well-received GBB rifle... "Somewhat of a format shift. I've been getting a lot of questions of how to get better at airsoft and what I do on the field, so I decided to let the games breathe a bit so you can see how I move & position before getting kills. I think it works out better but let me know in the comments how you feel about it.
It was time to get back into gas blowback rifles, since I play mostly indoor nowadays where long range accuracy isn't a concern. I decided to get back to my roots with a GHK AKS74u and put in a maple leaf hopup & 220mm crazy jet barrel to get it 350 fps field legal. It's still breaking in so I had a couple mis-feeds but nothing crazy."