Fulcrum On The ASG CZ P-09 Gas Blowback Handgun
OptimusPrime
11 Aug 2022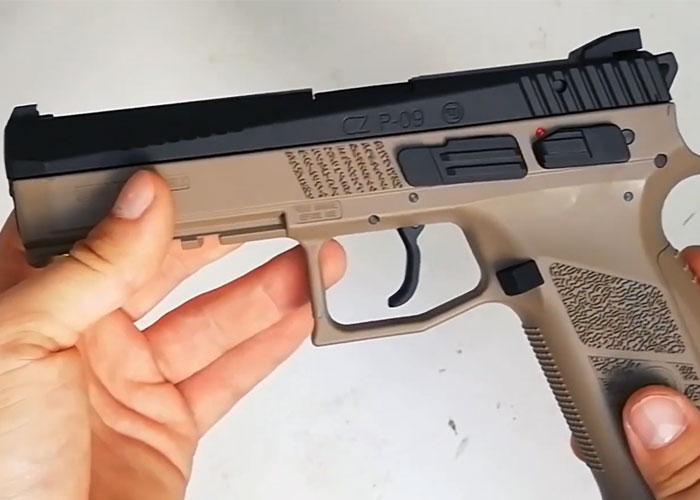 Fulcrum gives his take on the multi-awarded CZ P-09 Gas Blowback Pistol from ASG... "In this airsoft review we take a look at my dad's recently acquired ASG CZ P09 Gas Blowback Handgun, a very respectable airsoft pistol which shoots as well as it looks!
This airsoft pistol is a replica of the Česká zbrojovka P09 handgun made in the Czech Republic. And this airsoft replica made by ASG definitely cuts the mustard as far as looks are concerned. For starters this airsoft gun is fully licenced with CZ trademarks, not only that the construction is very solid and there are no wobbles or rattles. This airsoft handgun does not feel like a toy!
In regards to performance this pistol has a very good hop unit, unlike the naff and oft-dodgy WE pistol hop units which seem to vary between every single gun they sell. Thus, the range and accuracy of the P09 is very respectable, allowing for engagements even at mid-range against typical airsoft ARs and SMGs. Add to that a gas efficiency which certainly isn't bad and you've got yourself a great bit of kit.
This ASG CZ P09 is definitely something different to the sea of M9s, Glocks and Hicapas which you'll find in the airsoft world. And the performance was a pleasant surprise too."