EMG SAI Blu Compact GBB At Softair Zone
OptimusPrime
25 May 2022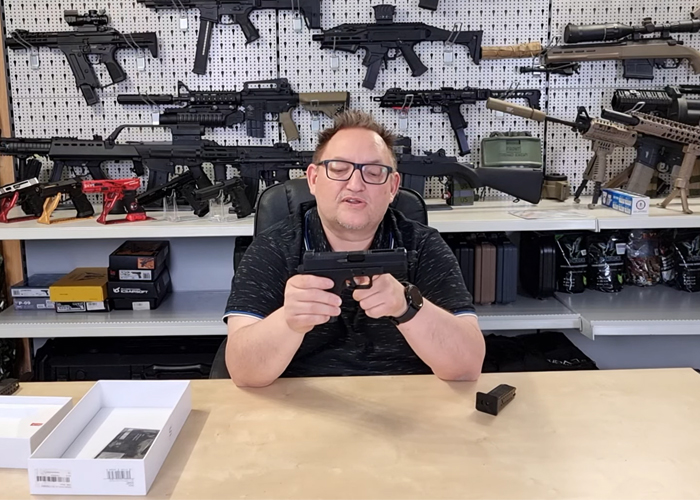 A look at the EMG SAI Blu Compact GBB Pistol that Softair Zone has available for their customers... "After a long time, we are again showing a video on the topic 'Our own backups'. In the past we have already shown videos here about backups that we or team members have.
Here the EGM SAI Blu Compact GBB in the Green Gas variant.
SAI = Salient Arms International is a firearms manufacturer/finisher based in Las Vegas. The products are known for their high-quality, detailed workmanship and high level of practicality.
The Blu is an in-house development which combines the handling of the popular M&P models with the functionality of the Glock series.
This model is made of metal, polymer and CNC aluminum.
Enjoy the video."