Elite Force H8R CO2 Revolver At Bespoke Airsoft
OptimusPrime
29 Nov 2020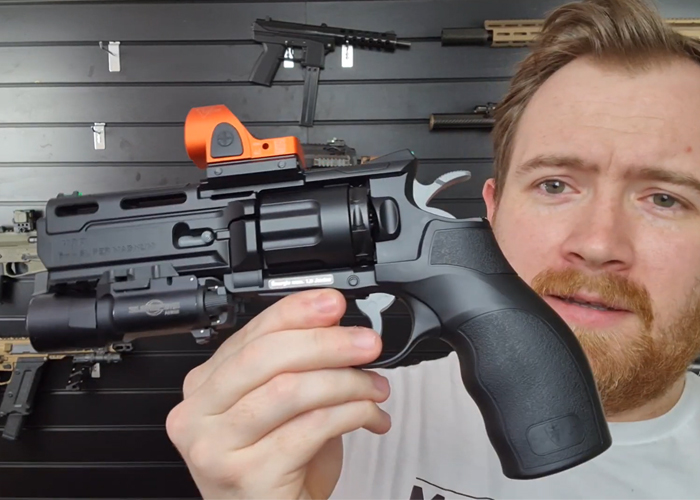 Airsoft players in the UK looking for the H8R CO2 Revolver from Umarex/Elite Force can visit Bespoke Airsoft as they are carrying it at their store... "The Elite Force H8R is an aggressive looking revolver that packs impressive value. This polymer revolver comes with 3 10-shot clips and is CO2 powered for reliability. The CO2 cartridge is stored in the comfortable contoured grip. The muzzle end features a rail at 6 o'clock for mounting lights or lasers and a 12 o'clock rail for a red dot sight. There is also a safety lever hidden behind the hammer for added security.
The new Gen2 version now features an adjustable hopup system for better performance and shot consistency. The built in green fibre optic sights help with faster sight acquisition and aiming.
Dimensions: 210mm x 150mm
Muzzle Velocity: 325-340 FPS (Measured w/ 0.20g BBs and CO2)
Magazine: 10 rounds, EF H8R rotary clips
Gas Type: CO2
Firing Mode: SA/DA, Safety
System: CO2 revolver
Hopup: Adjustable
Package Includes: Gun, 3X Magazine discs, and Manual"