E&L Airsoft Essential Series: AK-74MN & AKS-74MN
OptimusPrime
26 Jan 2023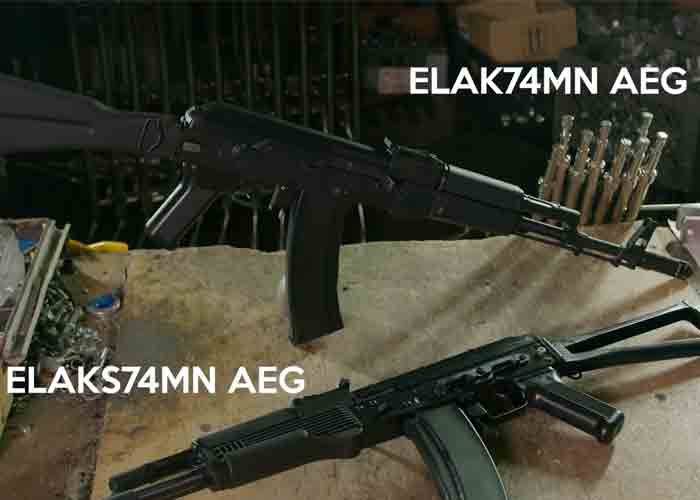 Next batch of Kalasnikov-style AEGs from E&L Airsoft's Essential Series, comprised of the AK-74MN and AKS-74MN, gets presented in this video... "The AK‑74 first saw service in the Afghanistan conflict of the 80s with the Soviet Armed Forces. Since then, there has been many modernizations and modifications to update this legendary platform.
Features:
Full steel body construction with high-quality polymer handguard and skeletal folding stock
1:1 scale compared to a real AKS-74MN
Adjustable rear leaf sight with fixed front
Plenty of battery space above the gearbox, accessible by removing the dust cover
Full metal hop-up chamber
Authentic front and rear sling mounting points
Includes one 120rd mid-cap magazine
Full metal Version 3 gearbox is fully upgradeable with standard parts
Receiver-mounted dovetail mount for adding Russian-style optics and accessories
Exclusively distributed by MOS USA."