"Can the Marine Corps M27 Rifle Replace the M249?"
OptimusPrime
29 Jun 2020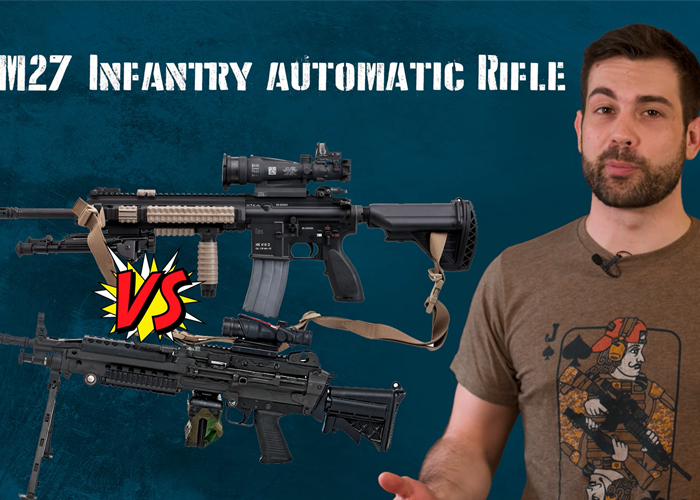 What do you think? With the M27 IAR for the USMC being the mainstay weapon, can it really replace the M249 which of course was designed as a support weapon that can keep the enemies' heads down whilst the Marines move to take them out. Task & Purpose discuss this in this video... "Is the M27 IAR a Marine Corps Infantry replacement for the M16 or the M249 SAW? Or wait...is it meant for the Designated Marksman role? Apparently It's a bunch of roles rolled into one for the Marine Corps. While the Army is still busy developing a new 6.8mm rifle with the Department of Defense it seems the Marines Corps are off being individuals again. Joking aside this rifle has some incredible capabilities compared to the M16 and M249.
It was an awesome having the opportunity to partner with Gunmagwarehouse on this video!"